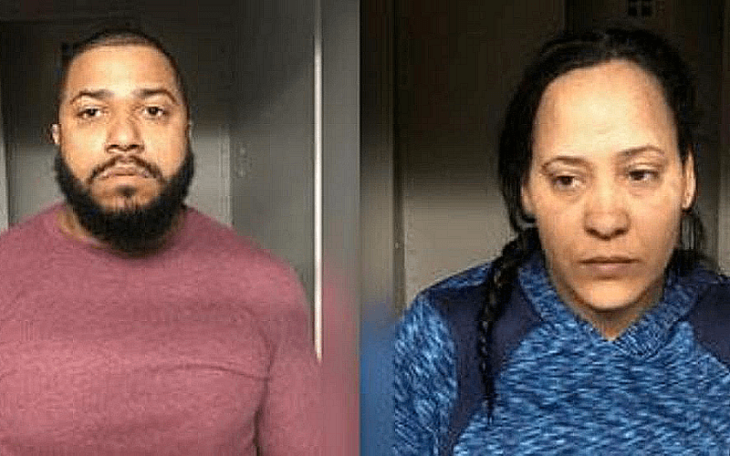 Hazleton Police announced that a raid as part of the execution of two search warrants at Alter Street and Mine Street resulted in the end of a major heroin and fentanyl manufacturing facility. Manuel Luna-Bautista and Yamilka Hernandez-Sanchez were arrested Friday morning as part of the raid.
The raid and search warrants were the results of an 18-month investigation by the U.S. Drug Enforcement Administration's Scranton Office, working along with the Hazleton Police Department, Pennsylvania State Police, and the Luzerne County Drug Task Force.
"Think about the number of lives that will probably be saved and the amount of violence that's prevented by shutting this operation down in our city," said Hazleton Mayor Jeff Cusat.
Luna-Bautista was taken into custody while he was getting out of Hummer on 3rd and Carson Street. Shortly after that, Hernandez-Sanchez was arrested during the execution of the search warrant at Alter Street, where she was found packaging heroin for distribution.
Officers were able to seize 300 grams of suspected fentanyl, packaged heroin, alleged methamphetamine, and a 22-caliber handgun from the two locations. Luna-Bautista was arrested with $1,100 on him, and that cash was seized by authorities, along with the Hummer.
"The arrest of Luna-Bautista and Hernandez-Sanchez will take a bite out of the local heroin and deadly fentanyl supply and should send a message to the community we are and will continue to take action in Hazleton," said Hazleton Police Chief Jerry Speziale.
The two suspects were taken to Hazleton Police Headquarters for processing. Both will be facing federal drug charges, and they are going to be arraigned before a federal magistrate in Wilkes-Barre.