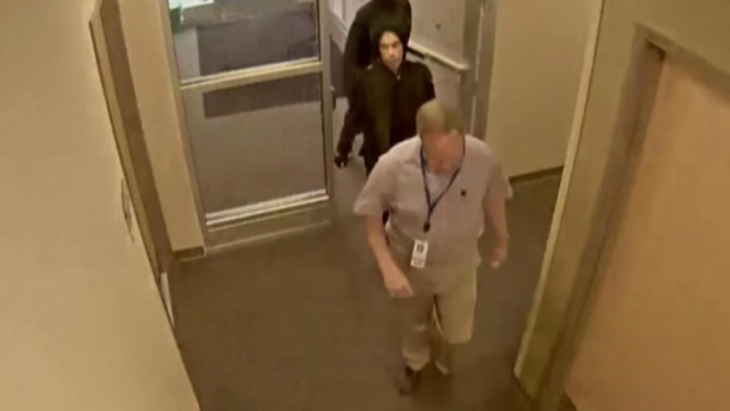 Authorities in Carver County, Minnesota, said Thursday that Prince's death two years ago this month was from an accidental overdose of fentanyl in pain medication. His doctor won't be charged in the musician's death.
Michael Schulenberg, Prince's doctor, did write an illegal prescription for pain medication that he's agreed to pay $30,000 in civil penalties for, but he won't face criminal charges.
The drug that killed Prince was fake Vicodin, the Carver County Attorney, Mark Metz explained. Prince did not know that the pills he took contained the synthetic opioid fentanyl, which can be a hundred times more potent than heroin, and which can be deadly in even tiny amounts.
Chemical tests on Vicodin discovered at the singer's home after he died revealed they had fentanyl in them, though authorities stressed they had no evidence Prince knew what was in the pills. Nor, they said, was there any hint that someone else knew what was in the pills he was taking.
Dr. Schulenberg's $30,000 penalty is for civil charges related to his breaking the Controlled Substances Act by prescribing a Schedule 2 drug for one patient, even though he knew the pills were likely to be used by someone else. The Drug Enforcement Administration will continue to keep an eye on Schulenberg in the future as part of the settlement.
In agreeing to settle the civil charges, Schulenberg did not accept or admit any liability for causing Prince's death.
Authorities, despite a thorough investigation lasting two years – Prince died April 21, 2016 – were unable to figure out who might have supplied the singer with the fake Vicodin that led to the overdose and his death.
Metz, the Carver County Attorney, said Prince probably didn't know anything about what was in the pills he was taking, certainly not that the fentanyl in them could kill him.
One risk of opioid pain medications is an accidental overdose such as the one that killed singer Tom Petty the year after Prince died. Petty was using several different pain medications for chronic aches in his hip and knee, and he unknowingly gave himself an overdose of fentanyl. The doses of the opioid from several different sources combined to reach a deadly level.
In their announcement Thursday, Carver County authorities also released other materials from Prince's case, including video of him visiting Dr. Schulenberg's office the day before he died. He went with a friend, Kirk Johnson, also seen in the video. Authorities said Schulenberg made out the illegal prescriptions in Johnson's name, though the drugs were for Prince.