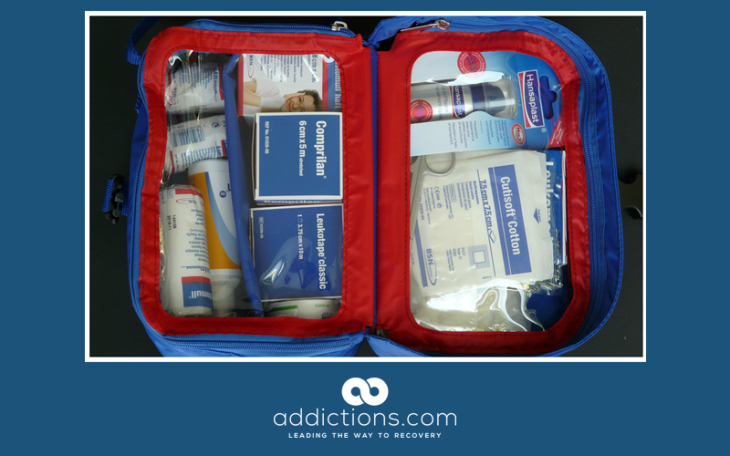 Philadelphia, the City of Brotherly Love, extended the idea of caring for your neighbors a little further in March by suggesting its citizens carry – and be prepared to use – naloxone, a drug used to counteract opioid overdoses.
Like many cities in the United States, Philadelphia has been hard hit by overdoses from opioids. An advertising campaign put out by the local health department telling Philadelphians that they should get naloxone, carry it with them, and be prepared to use it in an emergency as if performing first aid or CPR.
Dr. Thomas Farley, Philadelphia's public health commissioner, said not only that it was "easy" to save someone who's overdosed by using naloxone, but that it's an important and rewarding part of life and citizenship.
Other city emergency officials compared learning to use naloxone to learning cardiopulmonary resuscitation, or CPR.
Any resident can buy naloxone without a doctor's prescription at pharmacies in the city. Philadelphia is particularly hopeful that anyone who works with drug users or has family members who use opioids will decide to carry naloxone.
The City of Brotherly Love has been hit harder than nearly any other U.S. metropolis. More than 1,200 people died from related opioid overdoses in 2017, giving Philadelphia the highest death rate from such drugs of any large city in the country.
Philadelphia has taken other dire – and controversial – steps to fight the opioid crisis. Early in 2018 city officials decided to try and create safe areas for addicts to inject drugs.
Other cities have also made it easier to buy and administer naloxone without training or a prescription. Philadelphia's $100,000 advertising promotion says that learning to give naloxone to someone who's overdosed safely is relatively easy, and it teaches people how to do it.
Fire and police department personnel have already saved some 7,000 lives using naloxone since Philadelphia began distributing the treatment in July.
Naloxone, which can be injected into a vein or muscle, blocks receptors in nerve cells that opioids stimulate, thus reducing the harmful effects of an overdose on the body. It's not a new drug – the U.S. Food and Drug Administration approved its use in 1971 for opioid overdoses – but it has risen in public awareness since the opioid epidemic has grown.
Many U.S. states and cities have passed laws making naloxone easier to get hold of, hoping to slow down the rate of opioid overdose deaths.
Some experts have other concerns about the ready distribution of naloxone to the public. Some studies warn that the widespread availability of treatment for opioid overdoses makes some addicts more likely to take the risks of using such drugs. Indeed, some recent drug busts have recovered caches of treatment patches – buprenorphine combined with naloxone – in heroin dealer's stashes, as though they were being carried for users to buy as protection from overdoses.