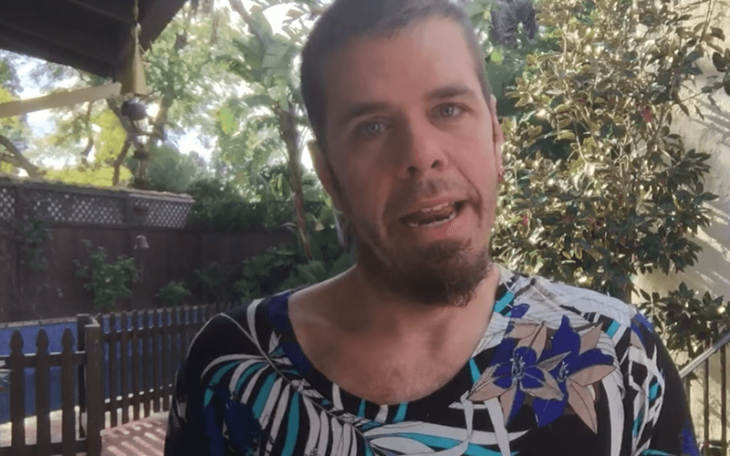 Perez Hilton, a Celebrity Blogger, revealed that he is a workaholic and an internet addict. Initially, he did not divulge much, but a Facebook post and a YouTube video later explained more on his revelation. Hilton acknowledged that the addiction had negatively affected his life and cited the need for change.
In the 20-minute video, Hilton also shared that he is struggling with anxiety. Terming it a trigger week, Hilton disclosed that someone close to him was sick and that he had recently fired an employee. On top of this, he admitted to having made a bad parental decision where he believes he might have shared a little too much with his children.
Perez Hilton manages his website, perezhilton.com, and its affiliates:  perezitos.com, teddyhilton.com, cocoperez.com, and fitperez.com. He also runs a podcast, 'The Perez Hilton Podcast,' occasional posts YouTube videos, and manages several social media accounts. The sobbing single father of two said that he had gotten 'so sick' that he didn't want to put time aside for therapy.
Hilton described how scared he is of the addiction, adding that many of his friends did not believe him. He also talked about what it means to stop, if possible, because of his livelihood.
Internet addiction disorder or Internet use disorder is termed as a severe problem involving ones' inability to control their use of numerous form of technology, particularly the internet, social networking platforms, smartphones, etc.
It has been compared to pathological gambling and has been rapidly gaining ground. Although it has not been officially recognized as a disorder by the Diagnostic and Statistical Manual of Mental Disorders, its frequency is staggering, affecting approximately 8.2 percent of the common population.
Another study puts this figure at 38 percent, the difference caused by the lack of true and consistent criteria for diagnosing it.
Perez said he spent hours going through all the tweets sent to him, poring through the comments. This he also did on Facebook and Instagram. On a second follow up video, Perez mentioned that for the sake of his kids, he would not let his addiction affect his mental health. "Going forward I cannot check all the mentions, and that's really scary because I really appreciate you. There was no social media before I started. I want to keep going…I hope you understand." He said that he realizes that he works all the time, never unplugging and needed to take back some of his time to spend with his children.
Most of the YouTube comments were kind, although he did get a fair share of harsh comments on his main website. Most of them stemmed from his career choice with one particular commenter calling him a 'bully.'
Perez thanked everyone for watching the video, adding that he loves his job, but some changes are necessary for his health.