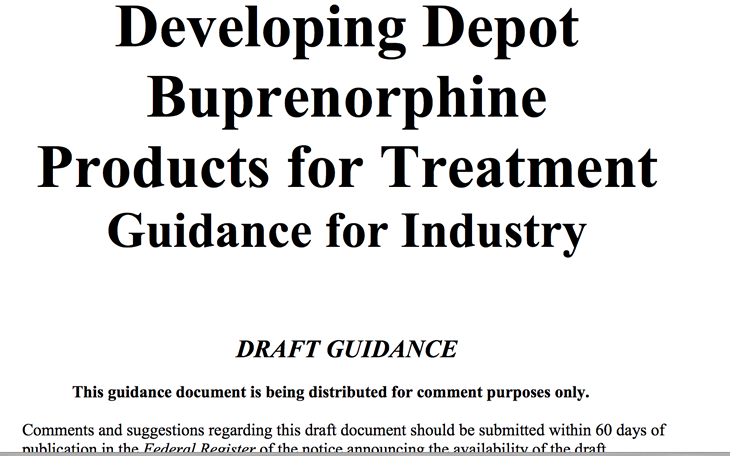 The Food and Drug Administration (FDA) has announced the launch of a new campaign to help combat the USA's current opioid epidemic.
In a press statement released on 30th May, the FDA has confirmed its commitment to finding alternative pain relief treatments in an attempt to curb the opioid crisis which has had the country in its grip for the last few years.
According to the statement, the innovations will include digital health technology, more proactive testing, improved treatment for addiction and the development of technologies designed to divert and control pain.
Experts say that, during 2016, 42,249 deaths were caused by opioids in the United States – a staggering 115 deaths per day.  It's estimated that over two million American people are currently addicted to prescription painkillers, a figure which has steadily risen over the last decade.
Opioids are powerful painkillers designed to recreate the numbing effects of opium.  These take many forms including morphine, oxycodone, and the highly dangerous fentanyl as well as some illegal drugs such as heroin.
A spokesperson for the FDA said that the Nation needs to look toward drug-free ways of controlling pain to bring down the number of devastating overdoses.  It is suggested that devices such as mobile apps and other digital tools can be effectively used to replace automatic prescription of opioids.  The spokesperson added that many such devices are already in use and have been proven to address local pain syndromes effectively.
The FDA is currently actively inviting developers of such devices to put forward proposals and is open to a wide range of marketable devices for use in the treatment of addiction and withdrawal as well as that of pain relief. Its spokesperson added that the new initiative is proof of the FDA's commitment to beating the opioid crisis by treating current addictions and preventing potential ones through mobile medical technology and clinical decision support software.
The press release confirmed that the submission process will begin on the first of June and run through to the end of September 2018 and that submissions will be subject to evaluation by the FDA's CDRH team.
The FDA is a United States federal agency responsible for health and human services including food, drink, and pharmaceuticals.
This is not the first time that the FDA has looked to technology as part of its problem solving – it recently approved the use of AI (artificial intelligence) for use in helping to detect wrist fractures within the healthcare industry.