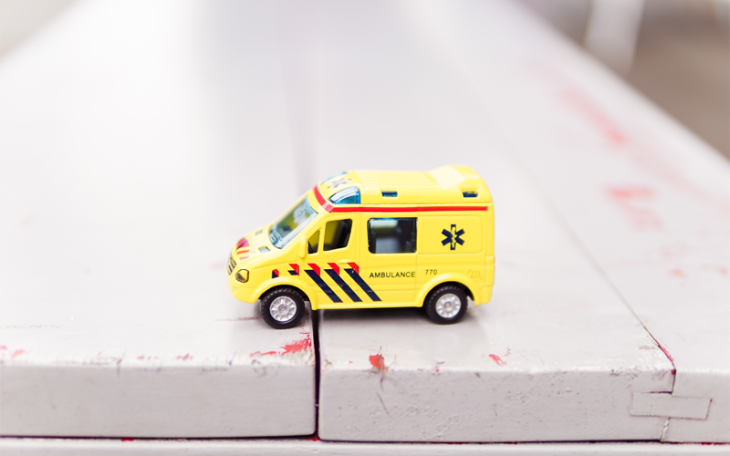 The number of pediatric opioid-related hospitalizations has almost doubled between the years 2004 and 2015- a new report has revealed.
The study published in the Pediatrics journal points out that the number of children admitted to pediatric intensive care units for overdosing on opioids increased to 1,504 patients between 2012 and 2015, from 797 patients between the years 2004 and 2007.
This insight comes at a time when the use of opioid in the US has hit epidemic proportions. In 2016, opioid overdose killed more than 42,000 people in the United States, according to CDC. It represents the highest number of overdose-induced deaths than any other year in US history.
The study focused on people between ages 1 and 17 who were admitted to children's hospital for reasons related to opioid intake. Of all the children seeking treatment for Opioid poisoning, those between ages 12 and 17 accounted for 60 percent. However, the study did not separate those who took opioids with intent from those who ingested opiates accidentally.
Minors between ages 1 and 5 accounted for a third of the cases, effectively positioning them as the second-most-likely opioid victims. As the treatment of opioid addiction gathers pace in the U.S, children are more likely to fall secondary victims.
However, it is believed that the majority of cases resulted from accidental ingestion of unattended narcotics such as oxycodone and methadone prescribed to the parents. As a result, authors are emphasizing the need to keep opioids locked away and out of reach of children. They have also advised that adults should return expired or unwanted drugs to the pharmacy for appropriate disposal. This could significantly reduce the chances of children accidentally ingesting drugs.
Although there is a dramatic increase in children's admission rate, the mortality rates of opioid overdose slip from 2.8 percent to 1.3 percent between 2004-2007 and 2012-2015 respectively, hinting that doctors are getting smarter at treating opioid patients.
According to the researchers, mostly drawn from Children's Mercy Hospital in Kansas City, the University of Chicago Medicine, and the Children's Hospital Association, the total financial consequence associated with the epidemic has grown progressively from 2004 through 2015. This financial burden is also real for the length of stay in hospital attributed to minors with an opioid intake which continues to grow at shocking rates.
The study reveals that Medicaid, a federal program providing health coverage to millions of Americans, provided insurance coverage for the most significant number of patients.  Authors have warned, however, that the company's proposed funding cut could profoundly affect caregivers' ability to recover hospital-associated costs.
In an accompanying commentary article, Dr. Sheryl Ryan, a Pediatrician at Penn State Health Children's Hospital noted that the rates of overdose among adults continue to grow as well. Ryan cites a new estimate putting the total price tag of opioid-related cases at a staggering $504 billion annually or 3% of U.S GDP.
Researchers say ongoing efforts to reduce instances of adult opioid haven't paid off, adding that there's a dire need for additional efforts to decrease preventable opioid among children.