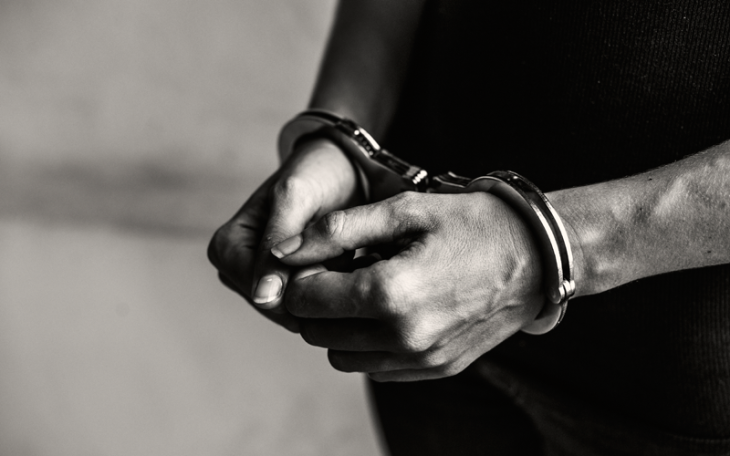 Two Jefferson County men may face a staggering 340-year jail sentence each after being found guilty of many drug offenses at Jefferson Common Pleas Court.
A total of thirty people were arrested in September 2017, including Larry Dean and Daniel Hopkins, on charges of corrupt organizations and possession with intent to deliver drugs.  In an investigation titled 'Operation Snail Mail,' it was discovered that the two used the US Mail to distribute over 35 pounds of crystal methamphetamine (crystal meth) from associate drug dealers in Arizona and California which they then sold throughout North Central Pennsylvania.
The court heard that the duo sold and distributed $1.6 million worth of crystal meth – estimated to be between 32,000 and 64,000 potentially lethal drugs.
After the guilty verdicts came through, Attorney General Shapiro said that, despite the current drug epidemic in the USA, the result showed that Pennsylvania agents are increasingly effective in stopping illegal narcotics being imported and are helping to keep North Central Pennsylvania safe.
Crystal meth is short for crystal methamphetamine and is just one form of the drug methamphetamine.  Crystal Meth, which has the appearance of a small white crystal, can be used recreationally by snorting, smoking or injecting and, is said to create a false and short-lived sense of happiness or well being in users which typically lasts from six to eight hours.
Brought to public awareness by the television programme, Breaking Bad, crystal meth is highly addictive and can lead to many health problems and, eventual death.
District Attorney Burkett's office confirmed that Dean and Hopkins were found guilty of 21 separate counts per person and added that the two men had been on the most wanted list for some time.
Burkett, who referred to the crime as 'evil,' tried the case with the help of Senior Deputy Attorney General Mamie Sheehan-Balcon.  The investigation involved various agencies and organizations including the Pennsylvania State Police, The Pennsylvania Office of Attorney General, and the United States Postal system which, Burkett said, was a perfect example of the results that can be made when agencies work together for the common good.
Figures show that over 3700 people die in the United States as a result of the use of crystal meth.