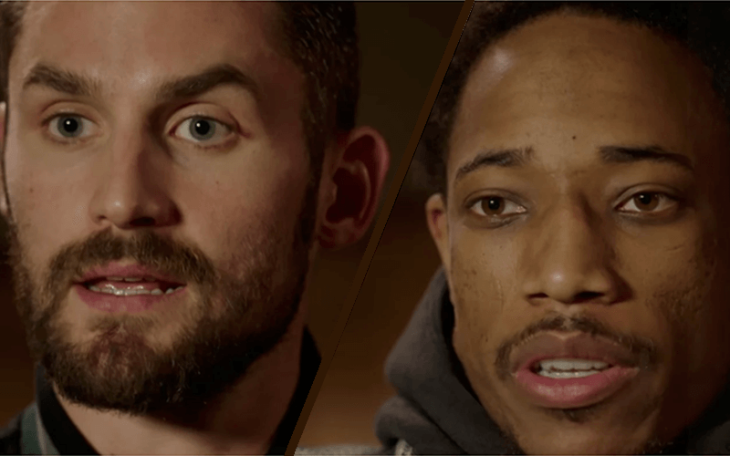 Two top players in the National Basketball Association will work with the league to increase public awareness and acceptance of mental health problems.
DeMar DeRozan of the Toronto Raptors and Kevin Love of the Cleveland Cavaliers recorded a video with the NBA in which they discuss their troubles with mental health and urge the public to approach such issues more fairly, without negative judgments.
"We all go through it; I don't care who you are, said DeRozan in the video. He said one of the most important things he ever did was to ask for help.
This public service announcement encourages anyone suffering from mental health problems to do the same and reach out for help.
DeRozan has spoken to the media in the past about suffering from serious depression, a disorder currently being studied by genetic researchers who hope to better treat it and ease some of its crippling cost to individuals and society. Depression is a big factor in both drug abuse and in suicide.
Love has publicly described his struggles with anxiety, including troubling panic attacks.
The idea for a public service announcement from two highly visible stars, both of whose teams have been competing fiercely in the playoffs, came from the NBA itself.
The NBA's 30-second public service message will run during May, which is Mental Health Awareness Month. It will be available online and will also be shown during games of the NBA playoffs.
"Everyone walks around with something that you can't see," said Love in the video. Even successful people competing at the top level aren't immune to depression, no matter how happy and healthy they may seem on the outside.
The NBA plans to set up a website next week focused on mental health issues and resources to help people who need it. Already it has offered mental health support to its players, who work in an unbelievably stressful and competitive environment. Among the offerings from the league are meditation and mindfulness training.
The 71-year-old National Basketball Association has 30 teams, 29 of them in the United States and one, DeRozan's Raptors, in Canada. Nearly 500 players make up the teams in the league, along with several thousand staff and support employees. NBA mental health resources are available to all the league's employees.
Other teams currently competing in the playoffs include the Golden State Warriors, Philadelphia 76ers, Houston Rockets and the Boston Celtics.
Adam Silver is the Commissioner of the NBA.