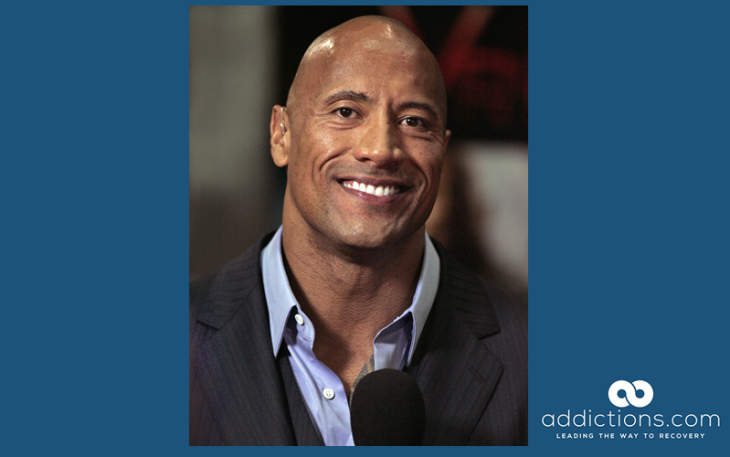 Actor and former wrestler Dwayne "The Rock" Johnson admits he had struggled with serious depression after his mother tried to take her own life when he was a teenager.
Johnson, now 45, witnessed his mother, Ata Johnson, attempting to kill herself when he was just 15, according to an interview published by The Express. Growing up, he had hoped to play professional football, but was stymied by injuries late in his teens.
This frustration and the pain of seeing his mother's attempt at suicide pushed Johnson into depression, which he kept concealed from the public until recently. In his interview, Johnson said he'd had trouble motivating himself to do anything at all – a common symptom of depression – and that he cried constantly.
In an Instagram post, Johnson told the story of stopping his mother from running into traffic on Interstate 65 in Nashville, Tenn., when he was 15. Filming a scene for an upcoming movie, "Ballers," in which one of his character's friends dies of suicide, got Johnson thinking about how tragically his mother's attempt shook him up.
Johnson wrote on the Instagram post that he yanked his mother out of the stream of oncoming vehicles on the Interstate, dragging her to the safety of the gravel shoulder. She had stopped their car and stepped out into traffic.
He played football in college, at the University of Miami – the Hurricanes won a national championship in 1991, while Johnson played as a defensive tackle on the team. After a brief stint in the Canadian Football League, Johnson took up professional wrestling, a sport his father had done.
Johnson's father, Rocky, trained him for a professional wrestling career. Starting in 1996, Johnson wrestled as a "face," or good guy, in the World Wrestling Federation, going by the name Rocky Maivia. Later, Johnson switched personas, becoming a "heel," or villain, in the ring, and adopting the nickname "The Rock."
After 2004, Johnson left full-time wrestling to attempt a movie career, though he returned to the ring now and again to fight superstars like John Cena.
Johnson began his acting career on television, where he played his dad, Rocky Johnson, on a sitcom. He has starred in numerous movies and also has produced some films as his Hollywood career has taken off.
A father of two himself, with a third child on the way, Johnson is an avid promoter of mental health awareness.