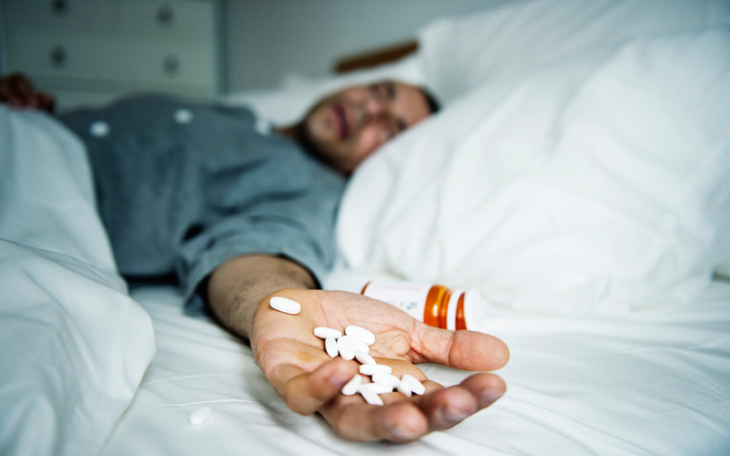 From 2016 to 2017 U.S. hospitals saw a 30 percent rise in visits due to opioid overdoses, but in the Midwest, the jump was more than double the national average – 70 percent.
The U.S. Centers for Disease Control and Prevention reported that opioid overdoses rose in 52 parts of 45 states from July 2016 to September 2017. In large cities, the jump was more dramatic, at 54 percent, while in the Midwest the spike was very high, at 70 percent.
Wisconsin, Illinois, Pennsylvania, and Delaware saw the most significant jumps in emergency room opioid overdoses.
During this period, overdoses among men jumped 30 percent, while women saw a 24 percent increase in such ER admissions.
Opioid overdoses increased the most in people aged 35 to 54, jumping 36 percent in that group. Among those aged 55 and over the increase was 32 percent, while numbers grew by 31 percent in the group aged 25 to 34.
While all types of towns and cities saw an increase in ER admissions for opioid overdoses, big cities experienced the most significant jump at 54 percent. However, even the most rural areas reporting to the CDC saw a 21 percent increase. No type of town or city reported a decrease in cases.
Five states in the CDC's report had fewer cases during the period of the survey – Kentucky, West Virginia, Massachusetts, Rhode Island and New Hampshire.
To counter what the CDC describes as a "fast-moving epidemic," the Atlanta-based federal agency called for more training for first responders and emergency room staff in the use of naloxone. This drug, if given in time, can counteract the effects of an opioid overdose and keep a victim alive.
Because someone who has overdosed on opioids is at a higher risk of another such overdose, the CDC suggested outreach about naloxone to the family and friends of victims.
Emergency rooms need to prepare for the ongoing surge in opioid abuse and misuse overdoses, the CDC said, not only by stockpiling naloxone but by increasing outreach to patients after treatment for an overdose.
Local government health departments need to do more to coordinate resources, including the availability of naloxone, and to monitor any trends or changes in opioid use and abuse in their areas.
Ambulance drivers, police officers, firefighters and other first responders also need better training around opioid overdose patients, the CDC said. They should be trained in the use of naloxone.