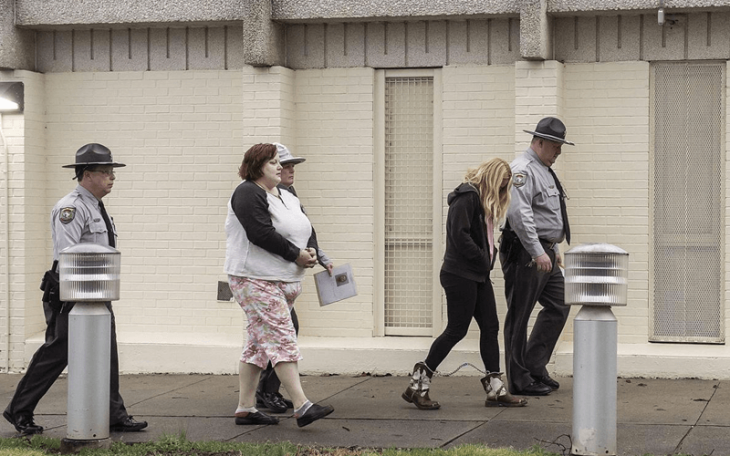 In Iredell County, North Carolina, an operation is underway Monday focused on taking suspected drug dealers off the streets. Six suspects were escorted to the county jail in what law enforcement officers have dubbed Operation Spring Sweep.
According to Sheriff Darren Campbell, many of the suspects are repeat offenders, and they were caught selling drugs to undercover officers. Campbell indicated that his office is looking to arrest 35 people relating to this operation. Many of the targeted suspects have been known to sell drugs, including heroin, cocaine, methamphetamine, and other opioids.
Troy Dennison was one of the suspects arrested on Monday. He faces felony drug charges, including two counts of trafficking in opium or heroin, two counts of possession with intent to sell and deliver Schedule 3 substances, and two counts of intent to sell and deliver Schedule 3 substances. No information was released regarding whether or not his bail had been set or if he had hired legal representation.
Campbell wanted the public to know that they are not targeting the average user or drug addicts, but instead, are focusing on people dealing drugs. His office wants to help people suffering from addiction, but will prosecute those perpetrating the drug crisis in America.
The operation has impacted the drug trade throughout the county and helped to dismantle several different groups known to be selling drugs.
The arrests were continuing into the evening. An exact number of suspects currently in custody were not immediately available. Warrants have already been issued for all the suspects that are being targeted.
There were no details whether this operation was part of a larger investigation or an ongoing one.
Heroin is a powerful drug and one that is being regularly mixed with fentanyl, making it a dangerous combination, and a drug that needs to get off the streets.