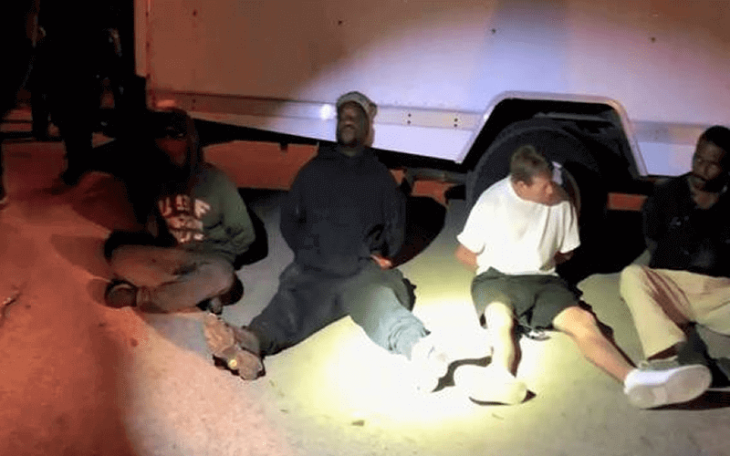 Law enforcement has moved forward to address a recent upswing in drug overdoses within Marion County, Florida, with MCSO's Unified Drug Enforcement Strike Team's "Operation Life Saver." Deputies stated that the goal is to "identify, arrest, and prosecute every individual and organized network responsible for heroin-related drug crimes." In the ten months of the operation, officers pointed to arrests and drugs seized as evidence of the operation's success.
During the first nine months, the operation netted 65 arrests, and the team secured arrest warrants for 17 additional individuals, as well as search warrants for five homes. All of the individuals and locations were associated with heroin trafficking and distribution points. The arrest and search warrants were executed in mid-December.
Those search warrants resulted in the arrests of 25 people on drug charges from December 12 through December 15. Eight of those arrested were accused of selling heroin. As part of executing these warrants, the officers also seized marijuana, heroin, black tar heroin, crack cocaine, powder cocaine, crystal methamphetamine, MDMA, synthetic marijuana, along with various prescription pills and other narcotics. Additionally, 29 firearms were also confiscated.
Groups that had been associated with the drug trade in the area were also targeted, and many of these groups were broken up as a result of the arrests by the operation team members.
The operation was a partnership between the Sheriff's Office, the Ocala Police Department, and federal agencies.
"I am so proud of the dedication of our officers that worked so hard to bring these people who are killing our citizens to justice," said Greg Graham, Ocala Police Chief. He noted that there were 15 overdoses in the city of Ocala in 2017.
"During recent years, we have seen an unprecedented increase in heroin use in our community, and the agents of UDEST have worked tirelessly to combat it," said Billy Woods, Marion County Sheriff. He thanked the officers involved in the sting operations for their efforts, indicating that their work had saved lives.
According to agents, the operation had two goals. The first was to provide education and protection to residents, as well as identifying those involved in the drug trade and getting them off the streets.
The agents are still searching for at least seven people that have been identified as participating in the selling and trafficking of heroin, the primary drug being targeted by the sting. These individuals are Jequan Roberts, Vi'quano l'yon Fowler, Johnny Smith, Allison Jessica Carter, Vincent Williams, Kendall Williams, and Brian Hopkins.