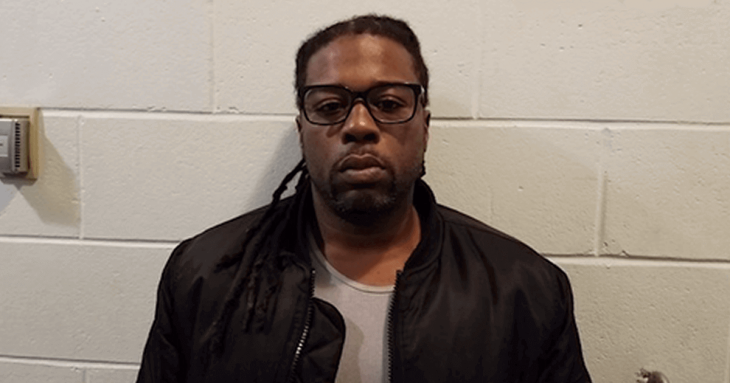 Maryland police arrested Michael Narada in Wicomico County on Sunday in connection to illegal drug distribution, where they recovered over 400 grams of fentanyl from the multi-state drug bust.
Narada, 37, is being charged with several law-breaking acts of manufacturing, distributing and being in possession of the illegal substances fentanyl and marijuana.
Police found 442.3 grams of fentanyl, 86 grams of marijuana and over $17,000 in cash. They also found a wide range of illegal items, including:
Anonymous cutting tools used in mixing or diluting harmful drugs
Many rubber gloves and digital scales found in working condition containing residue of illicit substances
Numerous cell phones and one Samsung smart television containing evidence
Filtration masks
One pint of promethazine with codeine cough syrup.
The investigation revealed that Narada had been importing and selling fentanyl on a daily basis. Fentanyl is estimated to be stronger than any other strand from past decades. The police also discovered that several neighboring states were being supplied with the fentanyl that Narada distributed. Jeffrey Kloiber of Maryland State police pointed out that the fentanyl was being brought in from China.
There was an increase in fentanyl distribution as it was cheaper with a kilogram costing about $3500 in comparison to a kilogram of heroin which goes for $ 60,000.
Nerada was taken into custody for illegally importing fentanyl to the eastern shore of Maryland. Fentanyl is an opioid that is more powerful than heroin. Contact with the drugs grains can be fatal, and it has led to an increase in deaths in Maryland for its overdose.
Narada was held at the Wicomico County Detention Center while he awaited bond. Earlier this fall, police, state and federal investigators, targeted all sources allegedly distributing opioids in Baltimore and several other states.
From the beginning of the year, there were several deaths in the states related to overdose, and a tenth of them was related to fentanyl. Fentanyl overdose deaths showed a gradual rise throughout the year thus getting attention from the Law enforcement department. The collaboration between the Maryland State police, Gang Enforcement division and Salisbury police department is there to help put a stop to the illegal fentanyl distribution.