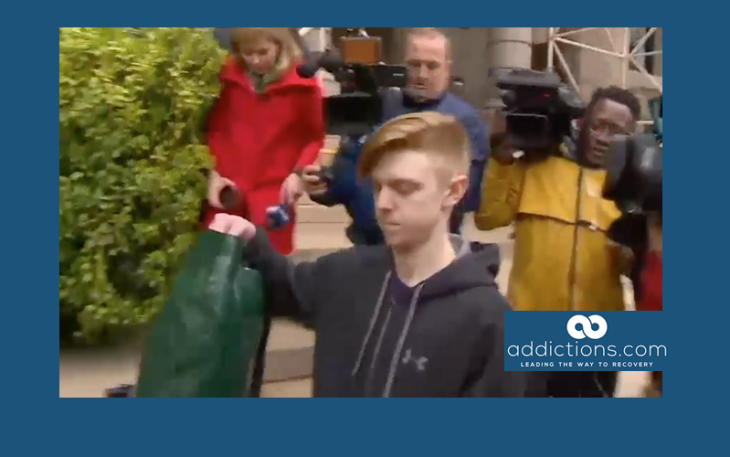 A teenage drunk driver who killed four people has been freed from jail after serving just two years behind bars. Ethan Couch then just 16 years old, was three times over the legal limit and also had traces of Valium in his system when he killed four people in June 2013.
Couch, dubbed 'The Affluenza Teen' due to his bizarre legal defense strategy, is said to have had a blood alcohol content of 0.24 when he crashed his Father's Ford F-350 into many people who were helping a stranded motorist.
Hollie Boyles (52), Shelby Boyles (21) and Brian Jennings (41) had stopped to assist Breanna Mitchell (24) after she stalled her car in rural Burleson when Couch's vehicle left the road and crashed into Mitchell's car and then into Jenning's truck, killing all four.  It is reported that Couch's vehicle was traveling at 65mph – above the limit – when the crash occurred.
Couch's release after just two years has angered many, including advocacy organization, Mothers Against Drunk Driving (MADD) who work toward tougher penalties for drunk drivers who cause fatalities.  MADD President, Colleen Sheehey-Church has said that Couch's release is devastating to MADD and many others and that it is clear evidence that drink driving fatalities are not treated in the same way as other violent crimes.  Sheehey, whose son was killed by a drunk driver in 2004, said that Couch's decision to get behind the wheel that night was violent and ugly.
Ethan Couch made headlines in 2013 when his legal defense team claimed that, due to his family's wealth, Couch was unable to tell right from wrong.  The defense triggered the term 'affluenza' and provoked discussion about how wealth can influence a verdict beyond just the ability to pay for elite lawyers.
This discussion became even more passionate when the Judge sentenced the teen to 10 years probation with an order to remain drug and alcohol-free.
Just two years later, a video emerged which appeared to show Couch drinking alcohol, after which he and his mother, Tonya Couch, left the country and were tracked down to a condo in Puerto Vallarta, Mexico.  Ethan Couch was sentenced to two years in prison, and Tonya Couch was charged with hindering the apprehension of a felon as well as money laundering.
Couch, who is now 20, was freed from Tarrant County jail on Monday after serving just 720 days.  It's important to remember that Couch's prison term was for a parole violation and not for causing the deaths of four people while drunk.
As well as the four fatalities, the crash also caused several injuries, including to Sergio Molina, who was traveling in Couch's vehicle and who is now paralyzed for life. Following the crash, a Tarrant County Sheriff's deputy said that the scene of the incident was akin to a plane crash.
After release, Couch will have a 9 pm curfew and will wear a GPS and alcohol monitor. His vehicle will also be monitored until further notice.
MADD spokesperson, Sheehey, has said that the organization will also be monitoring Couch but that its work will continue to focus on the larger epidemic of drink driving.