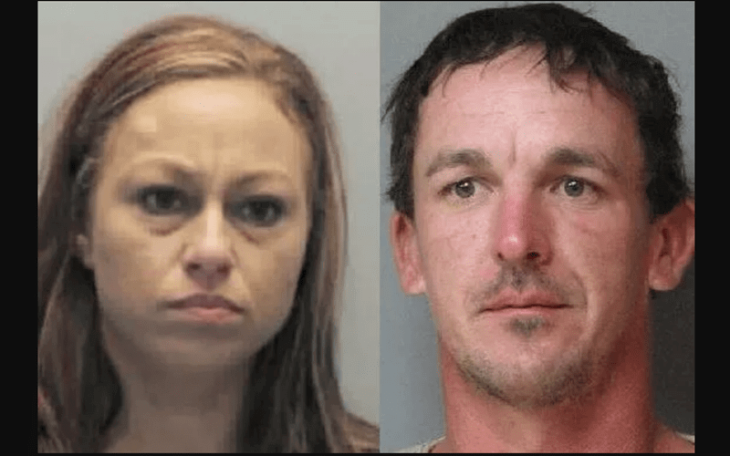 In Violet, Louisiana, a couple was arrested after narcotics agents bought methamphetamine from each of them on separate occasions. Stephen Schule and Leila Robinson were arrested in their home on the 2300 block of Riverbend Drive, where agents found not only methamphetamine, but dextroamphetamine, heroin, Alprazolam, Oxycodone, and drug paraphernalia. The paraphernalia included a glass smoking device, according to the St. Bernard Parish Sheriff's Office.
On December 18, agents executed arrest warrants for the couple. They are the second couple from the parish arrested for dealing in a controlled substance during the past month.
In addition to the charges related to the methamphetamine, Schule was charged with possession of methamphetamine, possession of heroin, possession of Alprazolam, possession of dextroamphetamine, and possession of drug paraphernalia. Schule was also booked on an outstanding warrant from the Plaquemines Parish Sheriff's Office.
Robinson was charged with distribution of methamphetamine charges, possession of Oxycodone, and possession of drug paraphernalia.
Schule is currently being held in the St. Bernard Parish Prison on a $125,000 bond, and Robinson was released on December 28 on a $75,000 bond.
No details were released about whether Schule would be extradited to Plaquemines Parish Sheriff's Office for his previous warrant.
Crystal meth addiction is one of the fastest growing in the nation.