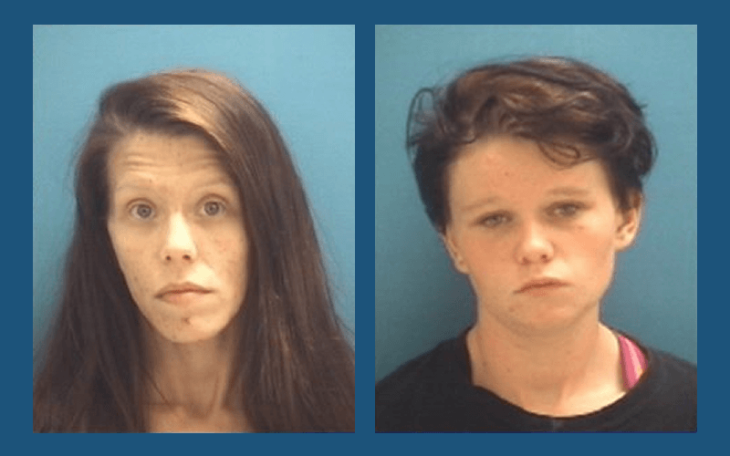 The Indiana Police Department arrested two women on charges related to the death of a fellow inmate following a meth overdose last October. All three were at the time inmates at a County jail in Bartholomew.
According to jail staff, Angela Blair, (42) was discovered in her cell after she was found unresponsive.
The reports state that Debin Page Gabbard (27) from Columbus, is alleged to have smuggled the drugs into the facility after being arrested on October 5th 2017, and giving the narcotics to 19-year-old Mary L Snider, an inmate at the time. Snider then allegedly provided the methamphetamines to Blair of Elizabethtown a few hours before she died of a lethal dose. Blair was taken to Columbus Regional Hospital where she was pronounced dead on arrival, with the coroner's report confirming she succumbed to methamphetamine intoxication.
Agents served the warrants while both women were in custody. Gabbard is facing charges of possession of a narcotic, distributing methamphetamine and drug trafficking in collaboration with an inmate. Snyder, on the other hand, was charged with possession of a narcotic. For both women, these charges are felonies. At the time of serving the warrants, Gabbard was still at the County jail while Snyder had been transferred to Rockville Correctional Facility.
Cases of drug busts in prisons have been on the rise the past years. In one such dramatic case, a drug ring run by two inmates from separate prisons was recently uncovered. It is alleged that Oscar Perez, the ringleader used smuggled cellphones to distribute methamphetamine and heroin with his accomplice, Justin Addler. The heroin was sourced from Illinois while methamphetamines were obtained from California.
Forty people, including the two, were charged in connection with the scheme, which also included other drugs like PCP. The narcotics were distributed using carriers on the streets and to numerous other locations. Perez had been serving time for murder-related charges while Addler was convicted of drug dealing.