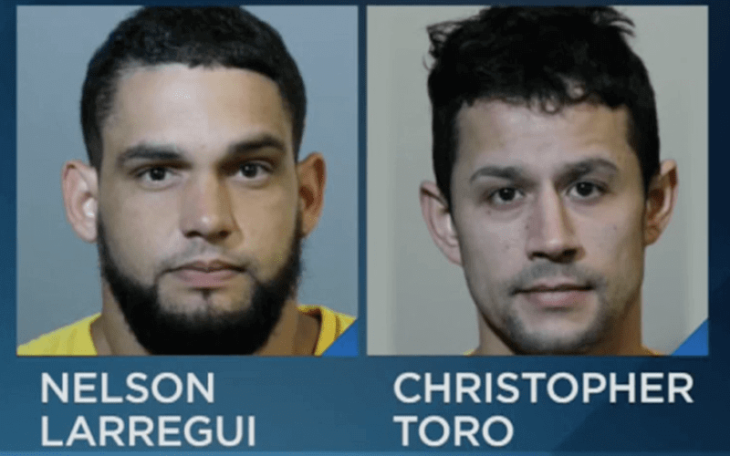 In the wake of a spike in overdose deaths over the past two years, from four in 2015 to 34 in 2017, the Seminole County Sheriff's Office, state's attorney, and local law enforcement are leading the way with charging drug dealers with homicides in these overdose deaths. One such drug dealer, the eighth dealer to be charged with homicide, was arrested and charged on January 4.
Nelson Javier Larregui is facing a first-degree murder charge after selling a mix of heroin and fentanyl to Edward Mitschele Jr. that caused a fatal overdose on October 18, 2017. Mitschele was found dead by his mother in the bathroom of their home. His head was face-down in the hamper, with evidence of drug use near his body, according to court documents.
Upon investigation of Mitschele's cell phone, police were led to Larregui. Text messages indicated that Mitschele bought his heroin from Larregui for $30.
The medical examiner confirmed that the deceased died from fentanyl and heroin in his system.
When police were able to catch Larregui, using Mitschele's cell phone to contact him, he was found in possession of three baggies of what was later identified as heroin. He is currently being held without bond in the Seminole County Jail. If he is convicted, he will face life in prison or the death penalty. In October, a state law went into effect that allows fentanyl to be included in any trafficking and murder statutes.
Prosecutors hope that the change in the law and the more severe charges will serve to discourage individuals from entering the drug trade in the first place. Seminole County has been doing this since 2016, and its first case tried by prosecutors resulted in a plea deal with the defendant serving ten years for manslaughter. All the other cases are still working themselves through the legal system.
"Send a message to these dealers that if you deal heroin if you deal fentanyl, you now run the risk of spending your life behind bars," said Kealing.
Assistant State Attorney Dan Faggard said that these individuals deserve a life sentence and that the changes have helped the investigators.