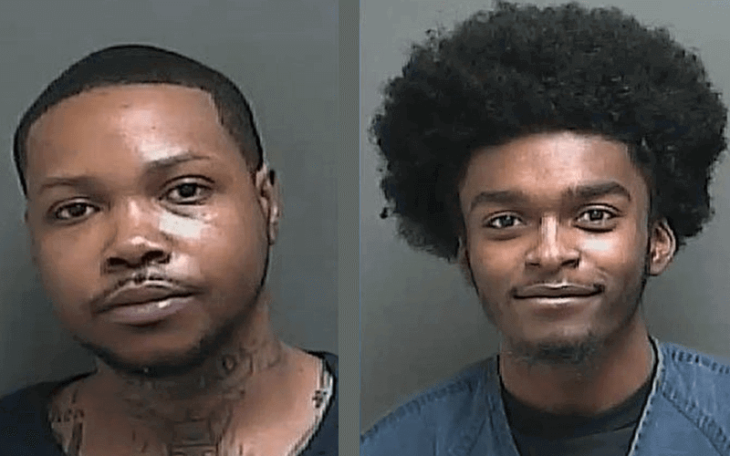 In Indiana, Kokomo police arrested two men after finding approximately $20,000 in heroin in a safe at a residence that was a few blocks from the local high school. The search occurred during a check that was related to a probation violation. While the safe was protecting illegal valuables, it was not enough to stop police from cracking it wide open.
Edward Wright and Shyheim Marsh were the two men arrested as a result of the search of the premises.
Kokomo police and Howard County probation officers conducted a drug-compliant call at the home, located in the 2400 block of Balmoral Boulevard at 7 pm on December 21. No details were given as to whether Wright or Marsh was on probation at the time, resulting in the drug-compliant call or if it was for someone else in residence.
Those officers noticed suspicious items in the house and called for a search warrant, which was issued. During the search, officers found marijuana, drug paraphernalia, and cash. It was during this search that officers also found three safes. Based on what had already been found in the home, additional search warrants were obtained for the safes. On Friday, the safes were opened with by the officers with the assistance of local firefighters.
Once they were opened, officers found 190 grams of heroin, with an estimated street value of $20,000; a revolver; semi-automatic firearm; ammunition; Schedule II and IV controlled substances; marijuana; and additional cash; according to Kokomo Police Department Captain Tonda Cockrell.
Wright is being charged with dealing a narcotic drug, possession of a narcotic drug, selling a controlled substance, possession of a controlled substance, possession of cocaine, dealing marijuana, possession of marijuana, and maintaining a common nuisance. March was in possession of a stolen gun, and he was charged with possession of a stolen firearm and possession of stolen property.
Wright is being held at the Howard County jail on a $10,000 bond, according to the Kokomo Tribune. No information was released about bail being set for Marsh or if he had been released. Court dates have yet to be announced. There was no information regarding whether the two men had obtained legal representation.
Comments from the community ranged from praise for the officers involved the arrest and the seizure of the drugs and weapons, to dismay that the bail for Wright was set at only $10,000.