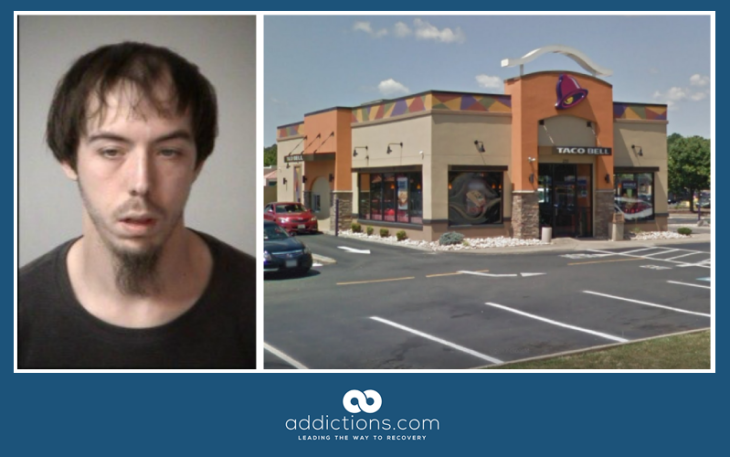 On Friday, police arrested a man from Stafford, Virginia, after they found him overdosing on heroin in the drive-thru of a Taco Bell in Stafford County.
A call to police from the Taco Bell on Garrisonville Road near North Stafford Plaza and there they found Brian Tyler Edwards unresponsive in the driver's seat of a car in the drive-thru.
The car was in drive, and the needle was still in Edwards' hand, according to a news release from the Stafford County Sheriff's Office. The car was still in drive. The officer on scene removed the needle from Edwards and provided him with Narcan to treat the overdose. Once revived by the authorities, Edwards admitted to having heroin in his possession, and using in the previous 30 minutes.
After being evaluated by emergency rescue personnel at the scene, Edwards was taken to Rappahannock Regional Jail. He was charged with driving under the influence, possession of a controlled substance and possession of controlled paraphernalia.
There is no word on if the car belonged to Edwards and if it was impounded. There were no details released on whether or not Edwards had a bail hearing or if bail was set. No information was released to indicate if Edwards has hired an attorney or if a legal counsel has been assigned to him by the courts.
Heroin is a powerful narcotic that is highly addictive. It has been associated with thousands of deaths each year throughout the United States. Repeated use of heroin can cause physical and psychological dependence in the user.