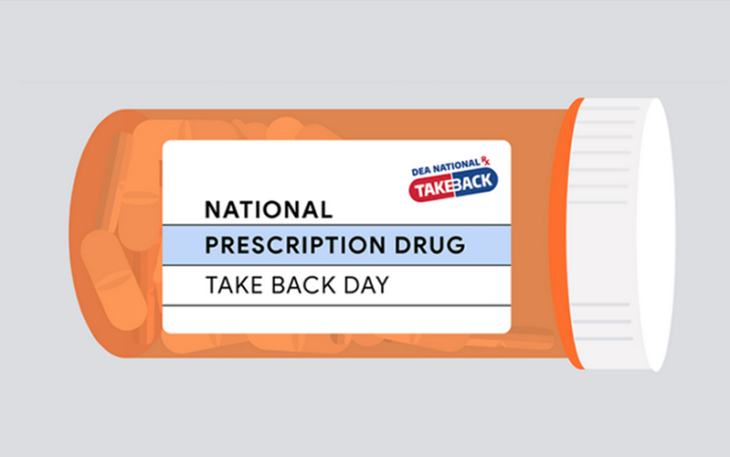 Internet search and advertising giant Google will help promote an upcoming prescription drug disposal day as a way of fighting the ongoing opioid crisis.
Google executives have said that as many as 10,000 times in a week people use the search engine to look for terms connected with prescription medications. They hope that by promoting the Drug Enforcement Administration's "National Prescription Drug Take-Back Day" on April 28, some of those people will be encouraged to safely dispose of their unused drugs by returning the to approved secure sites.
Mountain View, Calif.-based Google will provide information about the take-back campaign on its search pages and will show the locations of authorized sites for returning drugs. It plans to show more than 5,000 such sites on its map pages and in search results.
The DEA hosts one of these take-back days periodically and says the previous such day collected and destroyed a record weight of medications.
Unused or misused prescription drugs are a big part of the opioid epidemic, and several companies have taken steps to cut down on the number of leftover opioids in American medicine cabinets. Arkansas-based retail giant Walmart, for example, hands out free drug deactivation packets to people taking painkilling prescriptions at its pharmacies, so they can render any leftover drugs inert and safely throw them away in the household garbage.
U.S. lawmakers have recently been criticizing internet companies such as Google and Facebook to act more responsibly in fighting opioid abuse. Facebook boss Mark Zuckerberg recently testified in Congress, where he was asked point blank about why so many advertisements for illegal opioids still flourish on Facebook despite the company's efforts to remove them. Zuckerberg pleaded that the task of properly overseeing and policing content on Facebook, where billions of items are posted, is beyond his human staff. He said he hoped better use of artificial intelligence might help.
The U.S. Food and Drug Administration plans upcoming meetings with online companies to urge them to eliminate illegal drug ads.
With the specter of government regulation of online giants like Facebook and Google looming, Google has stepped up its efforts to fight the opioid crisis as well.
Accurate numbers are hard to come by, but as many as 40,000 people died of opioid abuse and overdoses in 2016, according to U.S. health authorities. Precise numbers for 2017 haven't been published yet, but estimates are that the numbers are still higher.
National Prescription Drug Take-Back Day allows for the anonymous return of opioid pain drugs as a way of further encouraging disposal by people who may be worried about being identified.