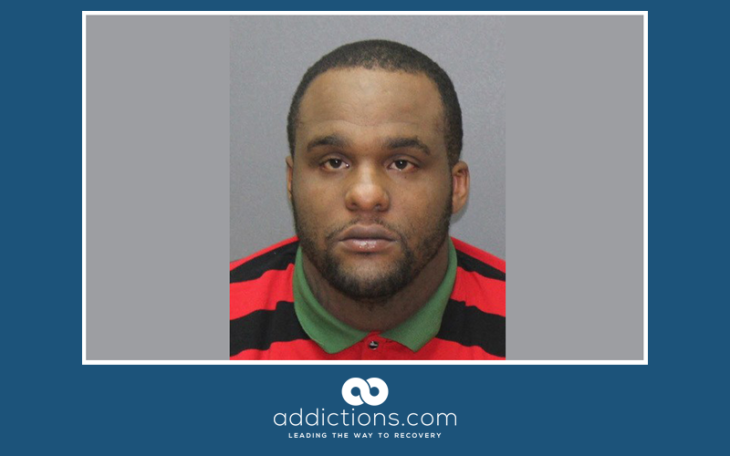 Glen Davis, a former National Basketball Association center and power forward, was arrested Feb. 7, 2018, on drug possession and distribution charges, according to news reports.
Davis, whose NBA nickname was "Big Baby," played for the Boston Celtics, the Los Angeles Clippers, and the Orlando Magic during his eight-year career as a professional basketball player.
He was arrested in Aberdeen, Md. after a hotel owner complained of pot smoke emanating from his room. Davis allegedly told the owner to "f— off" when the owner knocked on the hotel room door. Police who arrived to investigate got an OK from Davis to check his room and found him with 126 grams of cannabis as well as a notebook that indicated he might be keeping accounts related to the sale of drugs. Notes in the book indicated people's names and amounts they owed for what seemed to be drug deals.
Davis also had $92,164 in cash in the hotel room.
Not long after news broke of his arrest, Davis, apparently not too troubled, posted an online video of himself on a private jet. In the video, he's seen eating chicken wings and sitting next to a suitcase full of money.
He made statements in the online post indicating he felt the charges against him and the accompanying rumors on the internet were racially motivated.
Davis, age 32, last played for an NBA team in 2015, when he was with the Clippers. An ankle injury and subsequent surgery kept him from playing more.
While Davis played at the Boston Celtics, the team won the 2008 NBA Championship.
He played in high school in Baton Rouge, La., where he was born, and later for the Louisiana State University Tigers.
According to news reports, Davis was hit with seven different counts of possessing and distributing illegal drugs.
Davis is set to appear in court in April.