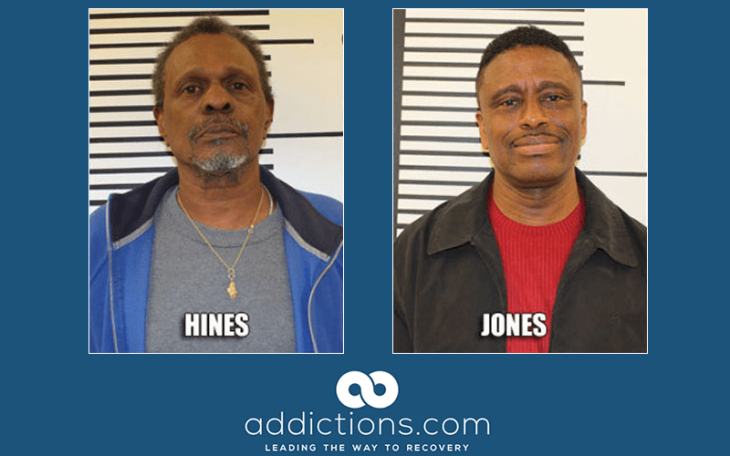 The Havelock Police Department have arrested two men from Craven County after a drug investigation that lasted four months. 64-year-old Derek Christopher Hines and 62-year-old Solomon Jones are both facing multiple drug charges. According to the police, Hines is being held on a $3 million bail while Jones, for a $750,000 bond.
The arrests were as a result of a joint investigation by Havelock Police and NCIS agents. Hines was charged with six counts of opium trafficking, possession with intent to distribute, possession of a vehicle to keep narcotics, and manufacturing of a Schedule II drug. These groups of drugs include cocaine among others. Similarly, Jones was charged with four counts of trafficking heroin or opium, and one count for vehicle possession for narcotics distribution.
In the recent months, the U.S. government has ramped up its measures to cut both domestic and foreign opioid supplies. Consequently, limits have been imposed on the number and frequency of prescriptions allowed.
The government has increased funds allocation to projects aimed at alleviating the opioid crisis. Also, state officials have positively attempted to view drug addiction as a disease at the outset, focusing more on treating the addicts as opposed to punishing them.
A little over 2 million Americans are currently addicted to opioid, with the number of overdoses increasing by the day. Opioids have been solely responsible for the decrease in lifespan of Americans, something that isn't happening anywhere else. In keeping with the most recent estimates, opioids will be responsible for the deaths of an extra 52,000 Americans by the end of the year, and about 500,000 more in the next decade.
Even worse, people are increasingly turning to the inexpensive synthetic opioids– like fentanyl– which are often much stronger and largely lethal. Fentanyl, for instance, is much cheaper but about 50 times more potent than heroin. It has been dubbed 'manufactured death' due to the number of people that have overdosed on it. Recently, a shipment of fentanyl was seized in New Jersey. This shipment could fit into the trunk of an average car, yet it could cause more deaths than a small nuke or dirty bomb.
It is estimated that the US consumes 99 percent of the global hydrocodone and 81 percent of oxycodone.