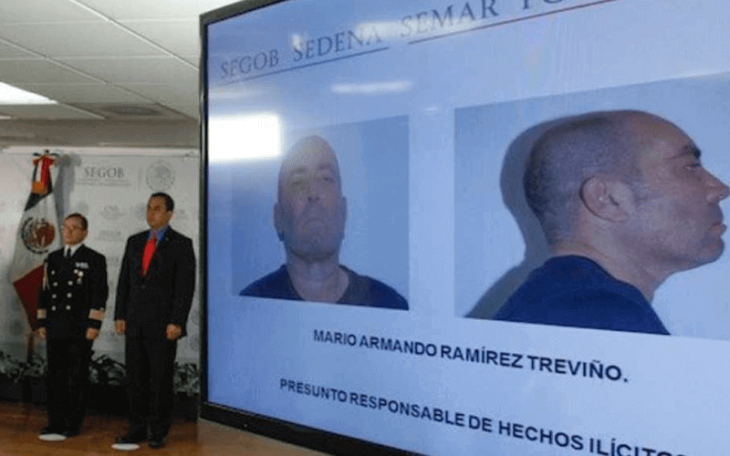 An alleged former Gulf Cartel leader from Mexico was extradited to the United States on Monday following drug scheme charges.
Mario Ramirez, allegedly the former leader of the Gulf Cartel appeared in the U.S District Court of Columbia on Tuesday where he was held in federal custody. He is facing charges of manufacturing and distributing more than five kilos of cocaine among several other charges.
The Acting Assistant Attorney General John P. Cronan said that the Gulf Cartel was one of the most dangerous and widely known organizations in the world of drug trafficking. The extradition of the drug cartel was another demonstration of the exceptional partnership that the Government of Mexico has with Department of Justice.
Several statements made in court pointed to Ramirez as the former leader of the Gulf Cartel, which works closely with the Los Angeles Zetas, together referred to as "The Company."
The Company was tasked with distributing, financing, and transporting cocaine and marijuana to the United States while working closely with other drug trafficking organizations. The Company shipped cocaine from Columbia to Mexico where it would later be imported to the United States. The Company relied on acts of violence and had chosen several military officials referred to as the "Los Zetas" to implement the acts of violence.
The Company made Ramirez one of the most popular and highest profiled drug lords. Mexican and U.S had held a warrant of arrest on him since 2006 and offered a $5 million reward for his capture.
The investigation of the drug Cartel was carried out by the DEA's Houston Field Division and DEA Bilateral Investigation Unit.  The extradition was carried out with the help of the Criminal Divisions Office of International Affairs.
Ramirez is being detained in federal custody while awaiting his impending trial. He was previously being held in custody by Mexican authorities while awaiting his extradition to the U.S.