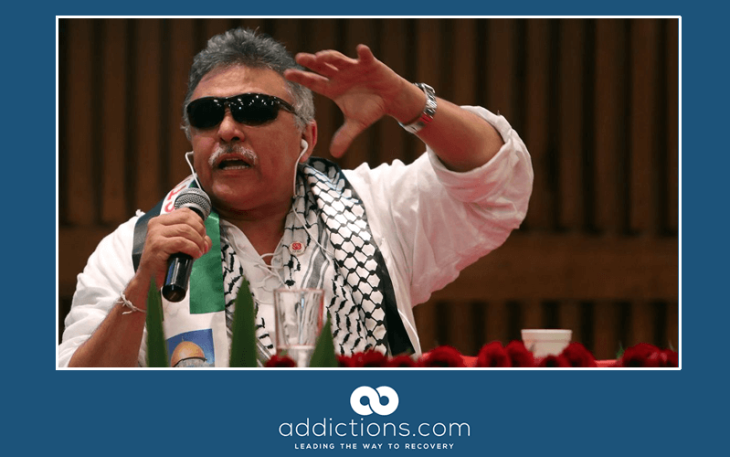 Colombia has arrested Jesus Santrich, a former leader of the now rebranded FARC guerrilla terrorist group, and is holding him on drug trafficking charges filed in New York.
According to the charges, filed in New York, Santrich sought to smuggle $15 million worth of cocaine into the United States from Colombia. Police arrested Santrich, whose real name is Seuxis Hernandez, at his home in Bogota.
The FARC, an acronym for Fuerzas Armadas Revolucionarias de Colombia – the Revolutionary Armed Forces of Colombia – changed tactics after a 2016 peace deal and amnesty with the government in Bogota after decades of guerilla fighting. Formed in the early 1960s, FARC had Marxist-Leninist roots and proved a stubborn and tough opponent for the Colombian government to uproot.
FARC fighters attacked Colombia's energy infrastructure and used kidnapping and other terror tactics that made them hugely unpopular with the country's population.
Eventually, after Colombia's armed forces failed to overcome FARC, some of the South American nation's presidents took a different tack, and sought a possible political solution. The current president, Juan Manuel Santos, steered the country towards a cease-fire and political resolution to the long guerrilla war.
In 2016, Colombia and FARC buried the hatchet in a wide-ranging peace agreement under which FARC rebranded and renamed itself to become a political party. It got ten parliamentary seats under the deal – one of them was due to go to Santrich this summer – and changed its name to "Common Alternative Revolutionary Force," which still fits the FARC acronym.
FARC and leaders like Santrich believed they were covered by an amnesty stemming from the peace agreement for any prior criminal activity. But President Santos said the crimes alleged in this indictment happened after the peace agreement and therefore represented a betrayal of the deal.
Other FARC leaders condemned the arrest of Santrich, who is blind.
The indictment says Santrich schemed with drug buyers in November 2017, thus committing crimes outside the period covered by the amnesty. The deal he allegedly made included plans to secure planes to fly up to 10 tons of cocaine into the United States.
The United States plans to file an extradition request with Colombia, which will hold him until then. President Santos agreed to the extradition of Santrich to the United States, according to news reports in Colombia.
He added that Colombia needs to maintain a strong position vis-à-vis FARC even throughout the peace process.