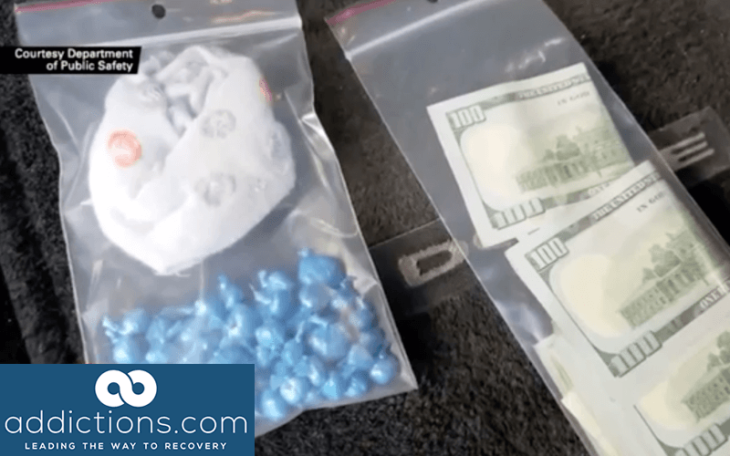 Five people linked to a Honduran drug gang were arrested in Utah and will likely be deported from the United States.
Utah state authorities captured more than 100 balloons filled with heroin in this raid, as well as about 50 balloons filled with crack cocaine.
Agents from Utah's SBI, or State Bureau of Investigation, part of its Department of Public Safety, made the raid after an investigation into drug smuggling.
The SBI said four of the five people arrested had been deported in the past for trafficking narcotics. Three of the people arrested also had felony warrants outstanding in Utah, all for drug-related charges.
SBI officials made the arrests after getting information from a broader effort called Operation Rio Grande, a combined program of several state and local agencies designed to make downtown Salt Lake City safer.
The first of three phases of Operation Rio Grande was begun in August 2017, with two more stages expected to follow. More than 1,000 people have so far been arrested under the operation.
Rio Grande Street in downtown Salt Lake City has a significant homeless population and is a vice area with lots of drug activity. The street was shut down to vehicle traffic for a time by Salt Lake City Mayor Jackie Biskupski as a way of kicking off Operation Rio Grande, which local politicians expect to cost about $67 million in total.
All five people arrested in this bust were Honduran nationals illegally inside the United States, SBI officials said.
Black tar heroin and other drugs smuggled from Mexico have been a serious problem in the Rio Grande area of Salt Lake City, and these arrests show the problem of long-distance trafficking in narcotics persists in the neighborhood.
In 2017, some 35 people connected to both Mexican and Honduran drug gangs were arrested in Salt Lake City's Pioneer Park. In November, raids on two Salt Lake Area homes also turned up drugs authorities said were smuggled by what the Department of Public Safety said were Honduran gangs.