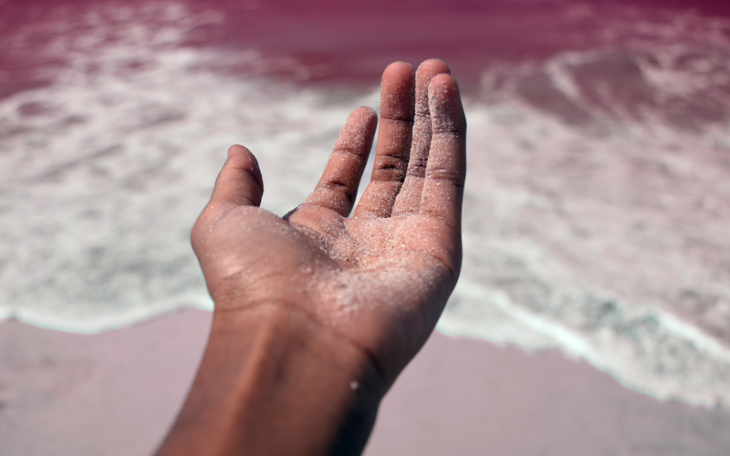 More than ten percent of ordinary people probably have traces of cocaine or heroin in the sweat in their fingerprints, according to researchers working on a new, non-invasive drug test.
Scientists seeking to develop drug tests based on analysis of fingertip sweat, rather than more cumbersome blood and breath tests, said they were able to distinguish between people who had touched drugs directly and people accidentally contaminated.
Cocaine, for example, is found commonly on money, said Dr. Melanie Bailey, a forensic analysis expert at the University of Surrey in the U.K., where the work was done. Despite knowing that bank notes, particularly those made of cotton fiber, are usually contaminated with cocaine, Bailey said she was surprised at the high percentage of people who tested positive despite not using drugs. New plastic bank notes being rolled out in the U.K. won't be so easily contaminated.
Because researchers say they can tell whether someone handled illegal drugs directly rather than being contaminated another way, such as handling bank notes with cocaine on them, they are hopeful their work can lead to more "dignified" drug tests. Different types of contamination show up as different levels in the sweat in people's fingerprints, they said.
Hand washing does not remove all traces of heroin or cocaine from people's fingerprints, apparently. Nor, the scientists said, does shaking hands with a drug user result in a false positive on the test. Again, this type of contamination can be distinguished from direct drug handling contact by levels present in the sweat.
During the study, the team, led by chemistry student Mahado Ismail, worked with 50 people who don't use drugs and 15 drug users – people who said they had used cocaine or heroin during the last 24 hours. Cocaine traces were found to be the most prevalent, occurring on 13 percent of the drug-free group's fingers. One percent of nondrug users were estimated to have traces of heroin in their fingerprints.
Results were published in the academic journal Clinical Chemistry. A private company working on fingerprint drug testing systems, Intelligent Fingerprinting, based near Cambridge in the U.K., paid for part of this study.
Bailey said that the group's research would help establish a "cut off" level to make the test useful at telling the difference between contamination from illegal drug handling and incidental environmental encounters. Cocaine and other drugs have been found to contaminate public water supplies, rivers, as well as public buildings like libraries and churches.
Ismail, a doctoral-level student at the university, said fingerprint analysis of this type will become prevalent shortly.
Dr. Jerry Walker, CEO of Intelligent Fingerprinting, praised the results of the study, saying they will help boost the usefulness of his company's commercial fingerprint tests for cocaine as well as opioids, amphetamines, and marijuana.