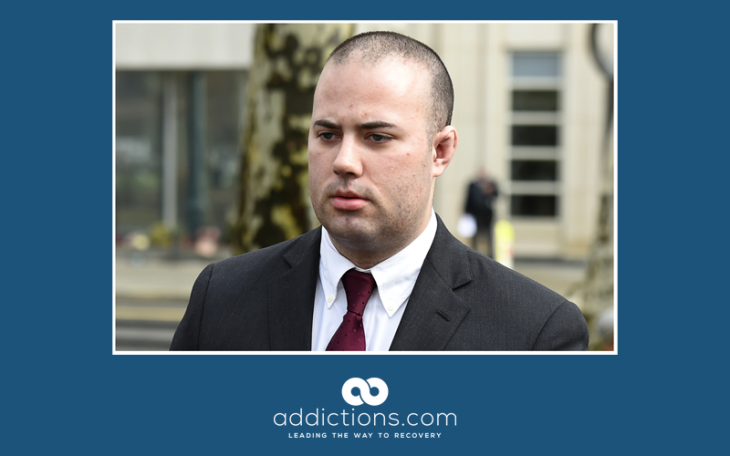 An FDNY firefighter, who just completed a rehab treatment program, has pleaded not guilty to fentanyl charges on Tuesday in a Brooklyn court. According to prosecutors, Anthony Murino imported fentanyl from China, after paying for it using Bitcoin, and then when he received the drugs, he sold them to others.
Murino is charged with importing fentanyl and distribution and possession of fentanyl with the intention to distribute, according to the indictment.
Fentanyl is a powerful drug that can produce a stronger high than the heroin that it is typically mixed with on the streets. This drug has been a contributing factor to substantial opioid-related deaths throughout New York City. Murino was released on January 14 on a $100,000 bond, and one of the conditions of his bond was that he would spend several weeks in a drug rehabilitation center in Pennsylvania.
The Magistrate Judge Steven Gold commended Murino for his efforts to get clean and stay that way, according to a report from the Daily News.
Murino's arrest stemmed from an investigation that stretched from October 2017 to January 2018. During the investigation, authorities tracked 26 packages of alleged fentanyl from Shanghai to Murino's address on Staten Island.
In at least one package, 23 grams of a white powdery substance, which was determined to be an analog of fentanyl.
The authorities used a controlled delivery by the postal service to Murino on January 12. His arrest happened later that day with the help of Homeland Security, the U.S. Drug Enforcement Agency (DEA), and the NYPD.
Once in custody, Murino allegedly waived his Miranda rights and admitted to using Bitcoin to order the drugs and indicated that he had planned to sell the drugs. He also alleged that he had made such purchases multiple times before.
Murino is due in court on March 23, and he is currently facing up to 20 years in prison if he is convicted of the charges, according to a spokesman for the U.S. Attorney's Office for the Eastern District of New York.
Murino remains on modified duty with the fire department. There was no information released about whether additional charges were pending or if Murino's attorney was pursuing a plea agreement.