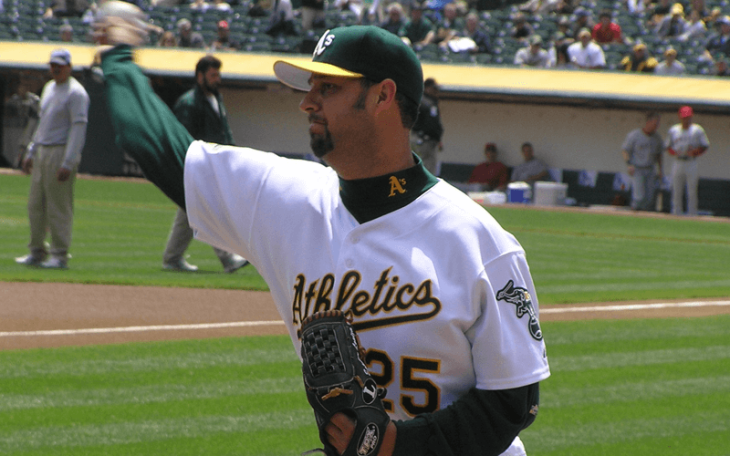 Esteban Loaiza was arrested Feb. 9, 2018, in California for possessing more than 40 pounds of cocaine.
Loaiza, who pitched for eight different Major League Baseball teams between 1995 and 2008, was charged with multiple drug-related felonies. The charges included possession of more than 20 kg of cocaine, possession for the purpose of selling drugs, and transportation of narcotics or controlled substances.
He'd previously been arrested in 2006, while pitching for the Oakland Athletics, for speeding in his Ferrari and failing a sobriety test after being stopped by police.
His drug arrest also followed a traffic stop, according to the San Diego County Sherriff's Department. Loaiza was pulled over for breaking a traffic rule – he'd been under surveillance for suspicion of drug smuggling – and police found a hidden compartment in his vehicle for concealing drugs.
When authorities executed a warrant to search Loaiza's home in Imperial Beach, south of San Diego and on the Mexican border, they found cocaine worth approximately $500,000, they said.
The right-handed pitcher, born in 1971 in Tijuana, started his big-league baseball career in 1995 when he was signed by the Pittsburgh Pirates.
He went on to pitch for a variety of MLB teams from 1998 to 2008, including the Texas Rangers, the Toronto Blue Jays, the Chicago White Sox, the New York Yankees, the Washington Nationals, the Oakland A's and the Los Angeles Dodgers. He finished his MLB pitching career back at the Chicago White Sox in 2008. His final game for the White Sox was June 11, 2008.
Loaiza was twice an All-Star – in 2003 when he was the American League's starting pitcher, and again in 2004.
During his Major League Baseball career, Loaiza made some $43.7 million. With 126 victories, Loaiza is behind only one other pitcher from Mexico, Fernando Valenzuela, who had 173 wins.