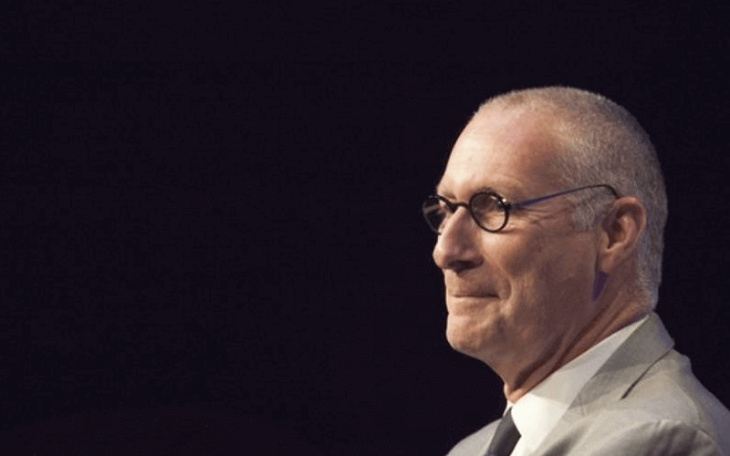 Sports network ESPN said Dec. 18 that President John Skipper quit his job due to chronic substance addiction problems.
Skipper, who'd been president of ESPN for six years, said in a statement that he'd wrestled with the problem of substance abuse for years. He added that his most important goal now was to focus on recovery and his family.
ESPN, which is 80 percent owned by the Walt Disney Co., tapped George Bodenheimer, a former president and executive chairman of the network, to return as acting chair of the business. Bodenheimer worked at ESPN from 1981 to 2014.
Skipper, 62, in a press statement issued by Bristol, Conn.-based ESPN, didn't give details of his substance addiction or how it had affected his job performance but said he had disclosed the news to the company. He'd worked at ESPN since 1997, starting out at the company's magazine.
Disney, ESPN, and Skipper mutually agreed that he should resign, Skipper said. Bob Iger, chairman, and CEO of Walt Disney Co. praised Skipper for disclosing the problem to his employer.
Iger said he wished Skipper well and agreed with the many ESPN employees who praised Skipper's work at the network. Iger also said he understood and respected Skipper's choice to resign to focus on his health and his family.
ESPN employees were surprised by Skipper's sudden resignation, and many sought to express support for their departing boss.
ESPN correspondent Jemele Hill said in a tweet that Skipper was one of the best people she'd ever worked alongside. She praised him for his support throughout her career.
Hill, who had been suspended three months earlier by Skipper and ESPN for controversial tweets about President Donald Trump, went on to praise Skipper further, saying she could not find the words to express her admiration for him.
For his part, Skipper praised Iger for his handling of the issue, particularly his "human understanding and warmth."
According to news reports, Skipper's final months at ESPN required him to lead during a stressful time at the company, including several sets of employee layoffs and struggles to define the network's strategy as it moves away from its old-school broadcasting businesses and into an uncertain digital future.
On March 5, ESPN tapped James Pitaro to replace Skipper as president. He'd previously worked as chairman of Disney Consumer Products and Interactive Media. Before coming to Disney, Pitaro worked for Yahoo Media and Yahoo Sports.
Among Pitaro's first projects will be kicking off a new direct streaming subscription service for ESPN, the company said.