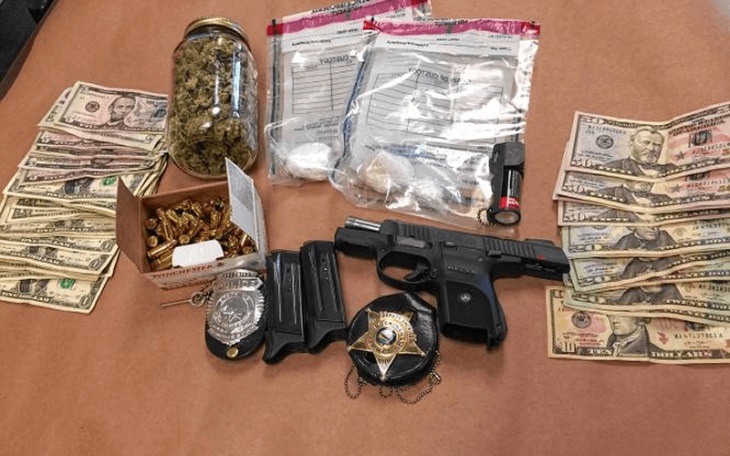 The state of New Hampshire has carried out multiple drug sweeps, known as Granite Shield. The latest one took place on Thursday. During this sweep, more than 150 people were arrested and now face various drug charges. The sweep was carried out by local, state, and federal law enforcement working together.
Eighty-eight local, state, and federal law enforcement agencies executed one of the largest sweeps throughout the state that not only led to multiple arrests, but also the seizure of more than 551 grams of heroin and fentanyl, $37,251 in cash, and 24 weapons. Oxycontin and methamphetamine were also seized during the statewide operation.
The sweep was the result of a $4.5 million operation funded and approved by lawmakers in 2017. The operation is part of efforts to step up the state's law enforcement efforts on the war on drugs. The exact cost of this operation was not disclosed.
The growing partnerships between all levels of law enforcement have allows those agencies with fewer resources to create an equal footing for them in the fight against drugs, said police officers.
There was no information released about the length of the investigation or how the police determined what locations to obtain search warrants.
New Hampshire State Police Captain John Encarnacao addressed the investigation at a news conference, saying efforts were directed not at people possessing drugs, but at those bringing illicit substances like fentanyl, and heroin, into the state of New Hampshire.
Methamphetamine is a strong chemical cocktail, with ingredients including acetone, lithium, toluene, and hydrochloric acid. The police indicated that the amount found during the operation indicated that the drug was making a comeback.
Police Chief David Goldstein admits police had a feeling meth would return to the streets. He said a lab had confirmed that many drugs in the past few months have been a mix of meth and heroin, as well as fentanyl and meth. Goldstein believes the opioid problem can be solved, but people need to be aware of other dangerous drugs available, such as meth.
Police also executed a second search warrant on Friday in the city of Franklin, where nine arrests were made.
Neighboring states of Maine, Massachusetts, and Vermont carried out similar law enforcement initiatives on Thursday that resulted in additional arrests.
"Our goal is clear: We are sending a message to drug trafficking organizations that we are not going to let them continue to make a killing here in New Hampshire," said Encarnacao. "We are building our defenses on the highways, in our cities, in our towns, and on our borders. We are strengthening our partnerships to match our resolve. This is only the beginning."
In Concord, the department staffed additional officers to focus exclusively on arresting people in the area with outstanding drug warrants and conducting surveillance in high-volume drug areas throughout the city.