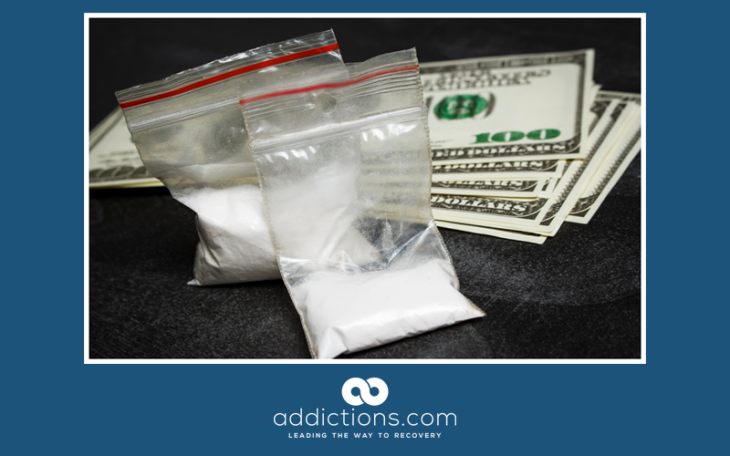 Maryland State's Attorney Marilyn Mosby announced the charges against five people, who were at the center of a drug trafficking ring that stems from the Brooklyn Park area of Anne Arundel County and into the Cherry Hill neighbor of Baltimore. Kereem Thompson, Josephy Milligan, Randie Howard, Marquise McElveen, and Travis Anderson were charged, as part of a larger group of 19 people associated with that ring.
The investigation, which has been a year and a half long, is still ongoing and more arrests are expected. Police announced that 19 people in total were arrested, who they say funneled heroin and fentanyl from the Bronx to South Baltimore.
An early morning raid on Tuesday resulted in the seizing of 1,075 grams of heroin, 200 grams of cocaine, and 66 grams of fentanyl. Federal agents, police, and prosecutors announced the arrests at a news conference on Wednesday.
Police say that at least 87 overdoses in Anne Arundel County have been linked to this drug organization. The group had been bringing the drugs in from New York to distribute throughout the city.
Gary Tuggle, Deputy Commissioner of the Baltimore Police Department, believes cases such as this one are essential in the fight against the opioid epidemic. He intends to "aggressively pursue" anyone who sells or dilutes heroin containing dangerous substances like fentanyl.
According to Don Hibbert, a special agent in charge of the Drug Enforcement Administration in Baltimore, fentanyl-related overdoses in the state surged from 25 in 2012 to more than 1,000 last year. Authorities say the drug trade incites gun violence, which continues to negatively impact the city.
"The ability to stop and intercept drug activity, especially the targeting of fentanyl distribution is an integral component to tackling violence in our city," said Mosby.
Police said that Thompson supplied heroin and fentanyl to drug dealers in Baltimore. A grand jury indicted him last week on charges of distributing heroin and fentanyl into Maryland. His lawyer declined to comment, and the others have no attorneys listed on their online court records.
While no specific overdose deaths have been attributed to the dealers, the general uptick leads to the investigation into the ring. Addicts often ingest fentanyl unwittingly while using heroin. Fentanyl and heroin together can increase drowsiness and respiratory depression, which can lead to an increased risk of overdose.