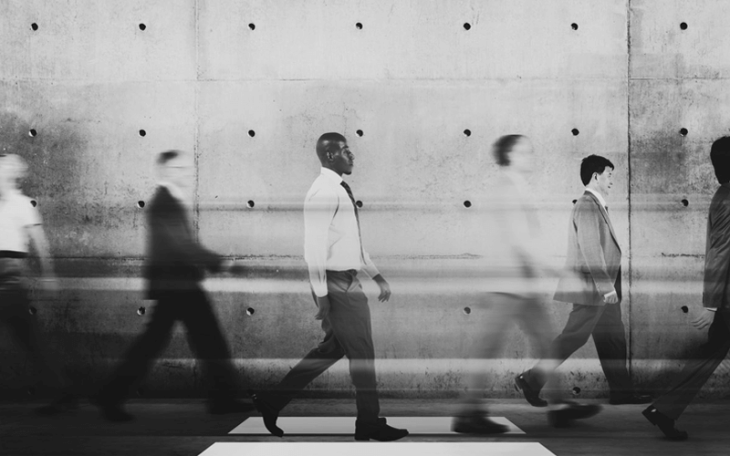 A new traffic safety report suggests legalization of marijuana should be considered as having contributed to more pedestrians dying in accidents.
While there's no definitive proof of a link, the Governors Highway Safety Association noted in its preliminary report on pedestrian deaths in traffic for 2017 that seven states that legalized weed has reported a collective 16.4 percent rise in such deaths. But some states, like Maine, reported no increase, and Massachusetts had a small decrease of 2.9 percent.
Alaska, Colorado, Maine, Massachusetts, Nevada, Oregon, and Washington, as well as the District of Columbia, all of which relaxed rules against marijuana use between 2012 and 2016 had that collective gain in pedestrian traffic deaths in the first half of 2017. Meanwhile, all other states saw 5.8 percent fewer deaths in the same period, the report said. The study compared the first half of 2017 with the first half of 2016.
Marijuana, even when legal, interferes with judgment and reaction time, similarly to alcohol.
Another likely factor, the GHSA report said, is tremendous growth in cell phone and smartphone use. Smartphone use grew by 236 percent from 2010 to 2016. Data show that trips to hospital emergency rooms for mobile phone related incidents have been rising. Smartphones distract both drivers and walkers and can lead to a rise in accidents.
During the comparison period between the first half of 2016 and 2017 covered in the report, the District of Columbia saw the largest percentage jump in pedestrian deaths, up 133.3 percent. It's a small statistical sample, though, as just seven people died in the nation's capital from pedestrian traffic incidents.
California, which legalized marijuana in 2018, after the period covered in the study, had the most pedestrian traffic deaths in the first six months of 2017, at 352. But that represents a drop of 18.7 percent over the same period in 2016.
Alaska, a large a lightly populated state without many big cities, had the most significant increase, percentage-wise, in pedestrian traffic deaths between the two periods – 33.3 percent. But the northernmost U.S. state reported a total of 8 pedestrian traffic deaths in the first half of 2017, again not a dependable sample.
Washington State's jump of 22.2 percent was based on a total of 44 deaths, while its neighbor Oregon reported 35 deaths, an increase of 20.7 percent.
Nevada's 43 deaths gave the Silver State an increase of 19.4 percent. Colorado reported 37 pedestrian deaths, a rise of 12.1 percent.
Maine, with just five pedestrian deaths in the first half of 2017, therefore had no increase or decrease. Massachusetts had 34 such fatalities, a slight decline. But when taken as a collective group, the seven states that legalized pot saw a jump of 16.4 percent.
Crunching the data another way, the GHSA said Arizona, California, Florida, New York and Texas, which together hold about 30 percent of the U.S. population, accounted for 43 percent of pedestrian deaths.
On a per capita basis Arizona, New Mexico, Delaware, Louisiana and Florida had the most fatalities from pedestrian traffic accidents in the first half of 2017.
Overall, because technology like airbags and crumple zones has made the insides of cars safer, pedestrian deaths have been rising relative to other types of traffic deaths.