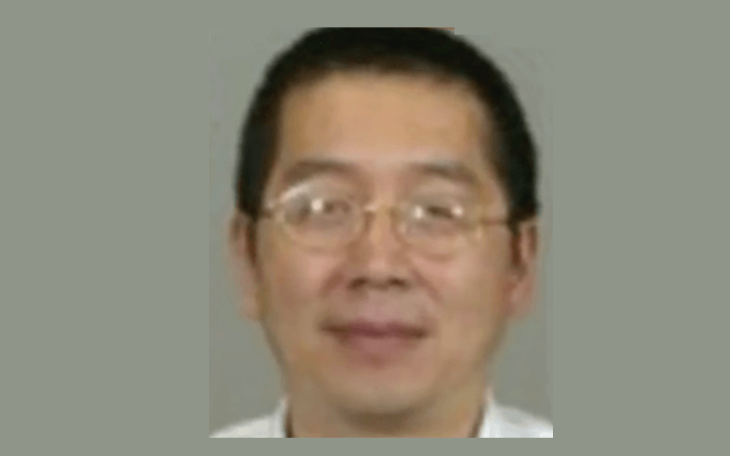 A Michigan doctor whose medical license was suspended last year has been indicted on federal charges of illegal distribution of opioids and other prescription medications.
Dr. Zongli Chang was charged, along with seven other people, in a conspiracy to hand out prescription drugs from Chang's medical offices in Livonia, near Detroit. Federal officials also charged Chang, who lives in nearby Novi, with health care fraud.
The State of Michigan revoked Chang's license to practice medicine in May 2017.
Prosecutors allege that Chang used so-called "patient recruiters" to get fake patients into his offices. The recruiters paid those fake patients cash to pose as people needing medical examination and treatment. They also paid cash for drugs that Chang wrote prescriptions for, the indictment says.
Chang would make a quick medical check of the fake patients, or sometimes not even examine them at all, and then write out a prescription for a controlled substance.
From January 2012 until he lost his license – the period covered by the investigation – Chang wrote prescriptions for about 2.7 million pills or doses of controlled drugs, prosecutors said. Drugs dispensed by this scheme included promethazine/codeine in syrup form, oxycodone, alprazolam, hydrocodone-acetaminophen, carisoprodol, and others.
Authorities guessed – a conservative guess, they said – that the drugs Chang's office prescribed were ultimately worth $18 million. They also found $600,000 in cash in Chang's home when they searched it. Prosecutors hope to force Chang to forfeit that money, as they say, it was obtained illegally.
According to the indictment, the "patient recruiters" actually took control of the drugs from Chang's prescriptions. They sold them or distributed them illegally elsewhere in Michigan.
Named in the indictment were the alleged patient recruiters – Karen Hall, Darryl Parker, Deangelo Givhan, Tye Chandler, Yolanda Cannon, Khary Tremble and Melvin McGuire, all of Detroit.
Besides the drug charges, Chang was also charged over fake bills to Medicare for services he never provided.
U.S. Attorney General Jeff Sessions set up a special investigation of opioid abuse in the Eastern District of Michigan, which includes the area of Chang's operations. It's one of twelve regions targeted by the federal effort. Investigators in the special area coordinate their efforts and share data to stop drug smuggling and illegal distribution. On this particular case, agents from the Federal Bureau of Investigation worked with agents from the U.S. Department of Health and Human Services, Office of Inspector General – Chicago Region.