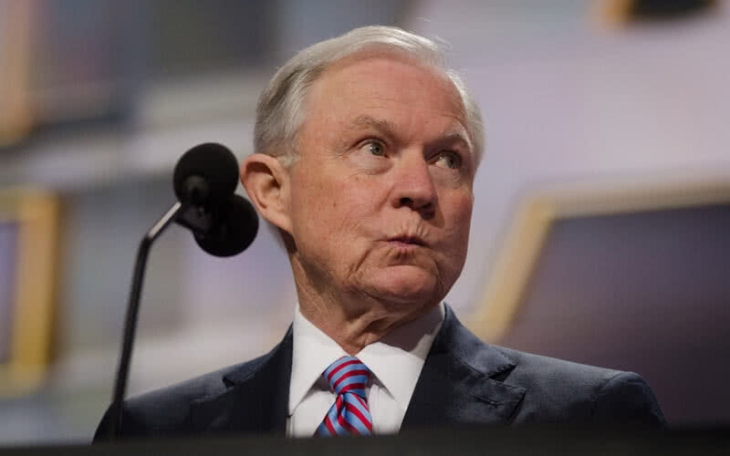 US Attorney General Jeff Sessions has requested the Drug Enforcement Administration (DEA) to review the quantity of opioids manufacturers are allowed to produce in a bid to control drugs that are now killing 175 Americans a day.
Session says a review of the amount produced will act as a significant step towards containing the opioid crisis.
Every year, the DEA is tasked with setting quotas for production and manufacturing of Schedule I and II controlled substances which had seen an increase in the quotas between 1993 and 2015, when the administration approved a 12-fold increase of hydrocodone, 25-fold of fentanyl and a 39-fold increase of oxycodone.
However, in 2017, all opioid production quotas were reduced by 25 percent but remains high compared to previous years, according to Sessions' Memo to DEA.
In December, Attorney General for Virginia Patrick Morrisey sued the DEA challenging the production quotas for 2018. In the lawsuit, he sought DEA's transparency in the process.
While on a visit to Alabama– his home state– the AG said the government was showing significant improvements exemplified by the formation of a team of senior officers to look into manufacturers' operations, disrupt the sale of synthetic drugs, and create stricter laws for fentanyl dealers.
The Prescription Interdiction and Litigation (PIL) Task Force is targeting online distributors and traffickers bringing prescription meds from overseas and other linked dealers and has already made eight arrests and netted 2,000 doses of fentanyl in its first operation.
In another prove of progress, the DEA on Wednesday arrested 28 pharmacists and prescribers and revoked 147 licenses of those found handling controlled substances.
The crackdown is part of Trump's attempts to use robust approaches when dealing with the drug crisis by targeting suppliers, manufacturers, and producers. However, critics say the strategy looks like a return to drug war tactics with the $4.6 billion allocated for the operation barely enough to reverse the crisis.
According to the acting Assistant Attorney General Richard Downing, such methods as taking down of the Silk Road and Alpha Bay online platforms may not necessarily contain the smuggling and distribution of the dreaded substances.  "Taking down of the sites was not enough because vendors find other ways, build other sites, [and] move to other places just to continue their illegal activities."
Even as the opioid crisis escalates, manufacturers continue to enjoy enormous profits with industries like H.D Smith making sales of over $4 billion in 2015 from prescription drugs.
H.D Smith has come under fire and faces several lawsuits for distributing the deadly opioid drugs to pharmacies in areas with high addiction rates like Appalachia.