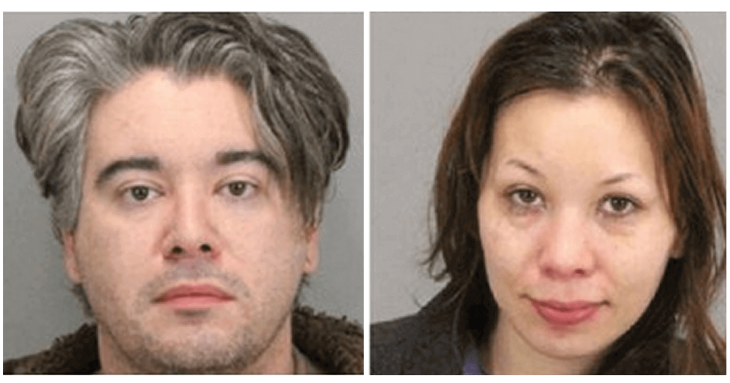 Santa Clara police arrested Jonathan Gillean and Patricia Digrandi Friday on suspicion of illegal possession of firearms and drugs.
The police requested a search warrant after noticing that Gillean was exhibiting signs of someone under influence of controlled substances. When a search was conducted on Gillean's vehicle and workplace, the police only located a cell phone, wallet, one live 50 calibers round and a medicinal bag. The detectives learned that Gillean lived in the commercial building on Grant Street. During an inspection at his house, everything was unearthed including his female cohort who was identified as Digrandi.
Digrandi too showed signs of being under influence of a hard drug, and was in possession of a firearm.
From the investigation, the police seized several rifles and shotguns, an imitation of an explosive device, ammunition, brass buckles and drug paraphernalia.
Both Digrandi and Gillean were taken into custody for the felonies of having illegal firearms and being in possession of paraphernalia.
Digrandi was booked into jail for possession and sale of drug paraphernalia, being under the influence of a controlled substance and having a hand shotgun in her possession.
Gillean, on the other hand, will face charges for being under the influence of controlled substance and being in possession of several ammunition, shotguns, and rifles.
The suspects have been booked in at Santa Clara jail after being arrested as they await trial for their case. Further investigation on the two is ongoing.