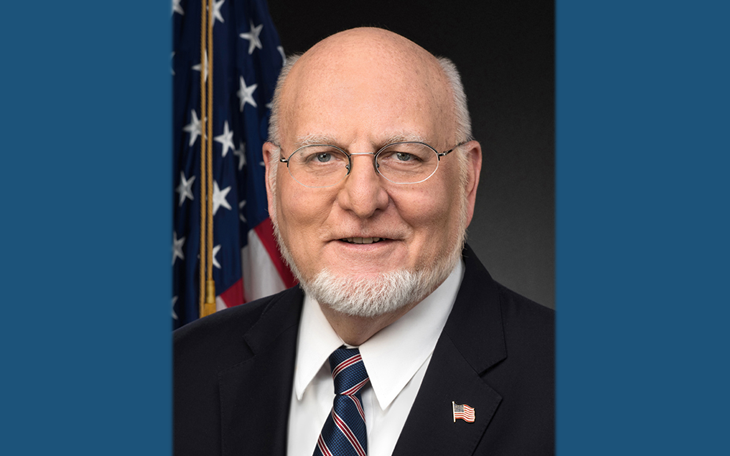 It's the job of people at the U.S. Centers for Disease Control and Prevention to fight opioid addiction and abuse, but for the agency's director, the battle is deeply personal.
Robert Redfield, the director of the CDC since March, who turned 66 earlier this month, said in a speech at an event last week that one of his adult children almost died from an overdose..
Redfield's son, a 37-year-old musician, nearly died from an overdose of cocaine mixed with the synthetic opioid fentanyl. Because it is often mixed, knowingly or unknowingly, with other drugs, fentanyl, which can be 50 or 100 times more potent than heroin, is potentially deadly even in tiny amounts.
The CDC director also spoke about his son's struggle and treatment at the National Association of County and City Health Officials conference in New Orleans, where he focused on how hard it had been to find appropriate rehab and treatment. Redfield emphasized the stigma of drug abuse and addiction as a powerful barrier to finding proper treatment.
He called such stigmas "the enemy of public health" in a statement to the Washington Post. Redfield has listed the opioid epidemic as the No. 1 health crisis in the nation.
A public records search found that Redfield's son was arrested in 2016 in Maryland for drug possession.
During his long career as an army doctor and academic researcher, Redfield has focused mostly on virology, particularly HIV and AIDS research, and has worked alongside leading AIDS scientists like Robert Gallo. Both his parents worked for the National Institutes for Health.
Although the U.S. opioid abuse epidemic started out primarily with abuse of prescription painkillers – the U.S. Food and Drug Administration approved fentanyl's medical use as long ago as 1968 – the arrival of powerful synthetic versions of the drug made in illicit laboratories has since become the main driver of drug deaths in the country. Some fentanyl is made in labs in other nations and smuggled into the United States, or even sent through the U.S. mail.
The CDC believes as many as 42,000 Americans died from opioid abuse and overdoses in 2016. Last year, some 70,000 people in the country died from drug overdoses, based on preliminary data, with many or most of those deaths caused by opioids.
Redfield is a retired colonel from the U.S. Army Medical Corps. He served in the military from 1977 to 1996.