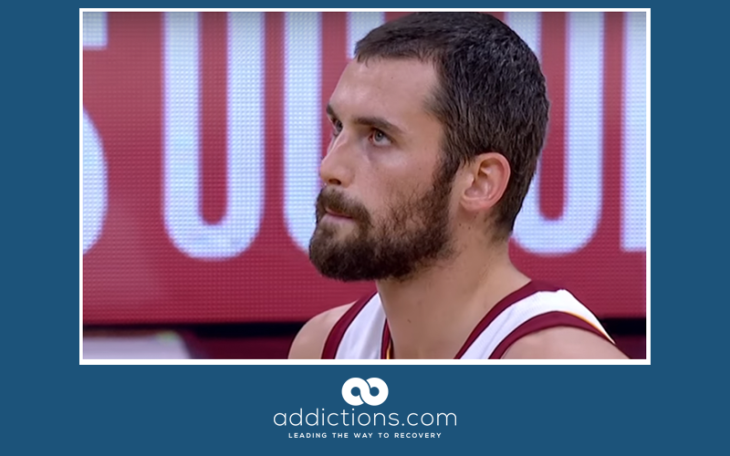 Kevin Love has spoken up about his mental health after suffering a panic attack during a game against the Atlanta Hawks. The Cavaliers forward has since sought medical care and says the attack prompted him to talk about a topic he previously considered a weakness openly.
"Call it a stigma or call it fear or insecurity – you can call it a number of things – but what I was worried about wasn't just my own inner struggles but how difficult it was to talk about them. I didn't want people to perceive me as somehow less reliable as a teammate, and it all went back to the playbook I'd learned growing up."
The 29-year old revealed in the Players' Tribune what it was like to experience a panic attack and how it felt to talk about it and seek help. The attack, which prompted Love to exit the game in the third quarter, led him to reveal a highly personal description of his experience, saying that all of a sudden "It felt like everything was spinning like my brain was trying to climb out of my head." He further describes how his heart was racing so fast that he thought he was about to die.
Again, Love left three minutes into a game with the Oklahoma City Thunder due to another panic attack, though he does not mention this fact in his essay. Although the extent to which his teammates were aware of his condition is uncertain, his absence in the game caused a fiery meeting where the state of his health was brought into question.
This revelation comes on the heel of DeMar DeRozan's disclosure of his struggle with depression. He talked to the Toronto Star about how overwhelming depression had been for him. Michael Phelps, Olympic swimming champion, has been candid about his fight with the same struggle, admitting that it caused him to have suicidal thoughts.
According to Kevin Love, DeRozan's revelation helped him take his first steps in dealing with his own problem. "One of the reasons I wanted to write this comes from reading DeMar's comments last week about depression. I've played against DeMar for years, but I never could've guessed that he was struggling with anything. It makes you think about how we are all walking around with experiences and struggles — all kinds of things — and we sometimes think we're the only ones going through them." This sentiment is admittedly true for people silently struggling with mental illnesses.
"The reality is that we probably have a lot in common with what our friends and colleagues and neighbors are dealing with. So I'm not saying everyone should share all their deepest secrets — not everything should be public and it's every person's choice." He adds.
One of Love's long unresolved issues has been dealing with the loss of his grandmother, among other things; he believes that speaking about them helps. It's surprisingly easy to think of athletes as figures who are different from us, but that's an upsetting stigma. Love demonstrates that mental illness can affect anyone. Since the end of January, a broken left hand has sidelined him, but he is expected to be back next month.