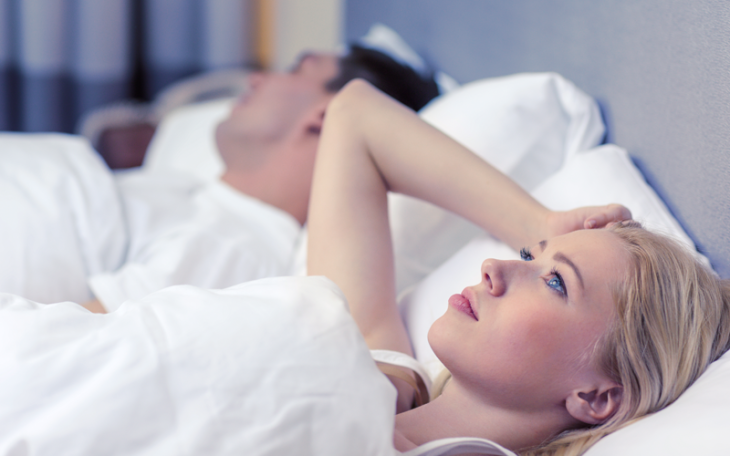 New research suggests that insomnia could be genetic. The study links it to specific mutations on chromosome 7.
The new study has demonstrated that the genetic causes for insomnia were associated with those implicated for depression, type 2 diabetes, and anxiety. This shows that insomnia is not primarily a symptom of the other conditions, but somewhat fundamentally more intertwined.
Dr. Murray Stein from the University of California believes looking at the molecular level will help create better treatment options for people suffering from insomnia.
Approximately 10 percent of the US population has been diagnosed with chronic insomnia, while millions of others struggle with the condition. An estimated 50% of soldiers are known to have problems sleeping. Consequently, a little over 30,000 soldiers had their genomes mapped and analyzed for the study. The soldiers were grouped separately based on their descent to identify the role of specific ancestral lineages in the study.
Researchers centered their findings on the sequences collected and results from surveys that the soldiers had to take. They concluded that some part of the chromosome 7 appeared to be associated with the soldiers insomnia related responses.
In the past, researchers had used twins to study sleep-related behaviors and concluded that they are heritable. Based on the two outcomes, researchers have started studying the precise gene variations involved.
Stein states that these studies are essential, given the several reasons why individuals suffer from insomnia, the level of sleeplessness they experience and the variety of symptoms. Conversely, these findings may not apply to you if you suffer from short-term insomnia or if you're not a man of European ancestry.
While the study took soldiers from a diverse bunch, the bulk of the genetic data used heavily relied on information collected from people of European descent.
Additionally, Dr. Stein and his colleagues compared their findings with two recent studies that used data from 23andMe and the UK Biobank. The study involved collecting DNA data from more than a million people.
The two studies registered similar results, with Dr. Lettre's findings showing that more than 30% of people suffered from insomnia had partially inherited, meaning that a child is likely to suffer from it if the parents did.
While some insomniacs say that they have time to get more things done, the research stipulates that the condition tied to lesser chances of doing well in school and also a shortened lifespan. Long-term effects of insomnia include poor heart health and an elevated risk of premature death, according to previous research.
Dr. Stein concluded that these studies are important for the development of more effective treatments.