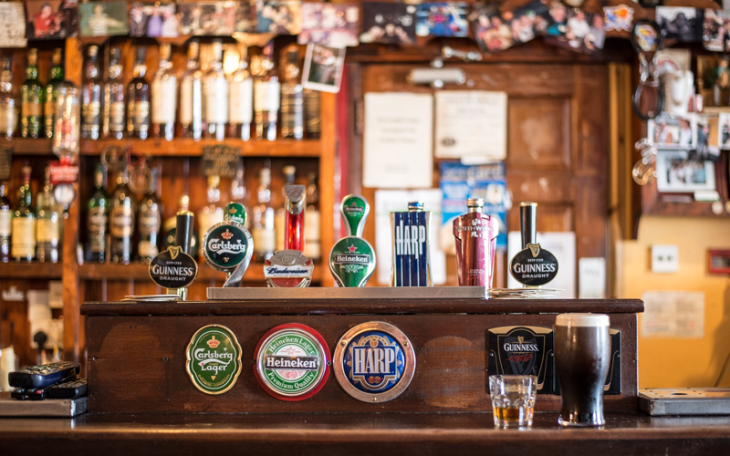 Binge drinkers in the United States sucked down an average of 470 drinks each in 2015, adding up to a whopping total of 17.5 billion alcoholic drinks, according to the U.S. Centers for Disease Control and Prevention.
The Atlanta-based agency counts binge drinkers as women who have four or more alcoholic beverages in two hours or men who drink five in the same period.
Based on this report, there were about 37.4 million such people in the country in 2015, and they each drank an average of 470 beverages that year.
Dr. Robert Brewer, who does research in the CDC's alcohol program and who helped author the study, warned that so much drinking puts binge drinkers at tremendous risk of hurting themselves or other people. Brewer said that steps should be taken both to reduce how often binge drinkers drink and to cut down the number of drinks they have when they do binge.
Not surprisingly, young adults in the age range 18 to 34 were the most common binge drinkers. But adults over 35 still drank more than half the binge drinks counted in the study.
Men drank in binges more commonly than women, the CDC said. Four out of five of all the drinks downed in binges went down the throats of men.
By state, the CDC found the most binge drinking in Arkansas, Mississippi, Kentucky and Hawaii. Washington state, New York, the District of Columbia and New Jersey had the least binge drinking.
According to the CDC's report, binge drinking also took place more often in poor households and by less educated individuals.
As many as 44,000 people may die in the United States each year specifically from binge drinking, the CDC said. That amounts to half of the 88,000 annual deaths in the country from alcohol overall. Besides contributing to accidental deaths, alcohol consumed in large quantities over time can damage the heart and liver and increase cancer risk.