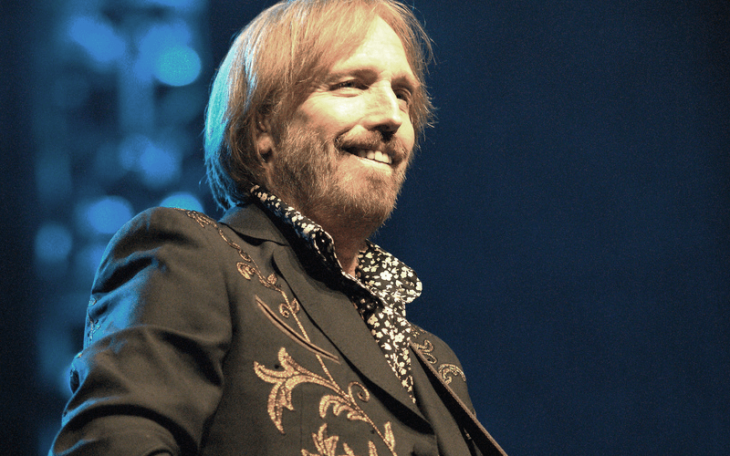 It has been revealed that when singer Tom Petty died Oct. 2 in a California hospital, the cause, which wasn't disclosed for three months, was a fentanyl overdose.
The cause of death on the world-famous guitarist's death certificate was "deferred," meaning an autopsy would be required.
But on Jan. 19 Petty's family said he'd died from an accidental overdose of fentanyl. Petty, who suffered from a broken hip, knee pain, and a lung disorder, was taking several medications for pain. Unintentional mixing of those medicines killed him.
A consummate performer, Petty had even gone on the road for several months with the injured hip. But the pain eventually led him to seek help from prescriptions that included fentanyl pain patches.
The Los Angeles medical examiner-coroner told Petty's family that a combination of fentanyl, acetyl fentanyl, and despropionyl fentanyl caused Petty's death.
Fentanyl is estimated to have killed more than 20,000 people in the United States in 2016, according to the National Institute on Drug Abuse.
The year before Petty died, an accidental overdose of fentanyl also killed rockstar singer Prince.
Petty's family said they disclosed the news of the singer's accidental overdose in hopes of raising awareness of the dangers of opioid pain medication.
He died in a Santa Monica hospital after being discovered unconscious in his Malibu home.
Tom Petty and his band, the Heartbreakers, released their first album in 1976, to national acclaim. Petty continued to perform and tour all his life, doing 40 tours, although he expressed some exhaustion during the final year as his injuries took a toll on him.
Life on the road was hard, and Petty had already turned to drugs, illegal ones, he said, to keep him going earlier in his career. Two years before his death, Petty disclosed in a biography by Warren Zanes that he'd become addicted to heroin in the 1990s, in his fifties.
By 2015, Petty told Zanes he was ready to talk about his heroin problems as a way of steering young people away from drugs.
Heartbreakers bass player Howard "Howie" Epstein, who joined the band in the early 1980s, later stopped performing with Petty because of his heroin problems. Epstein died in early 2003 of a heroin overdose.
Ironically, Petty, who struggled with and concealed his heroin addiction before finally overcoming it and seeking to reveal it as a cautionary tale for others, died from an accidental overdose of another opioid. His family hopes his death will also provide a warning to others about the dangers of unintentional overdoses.