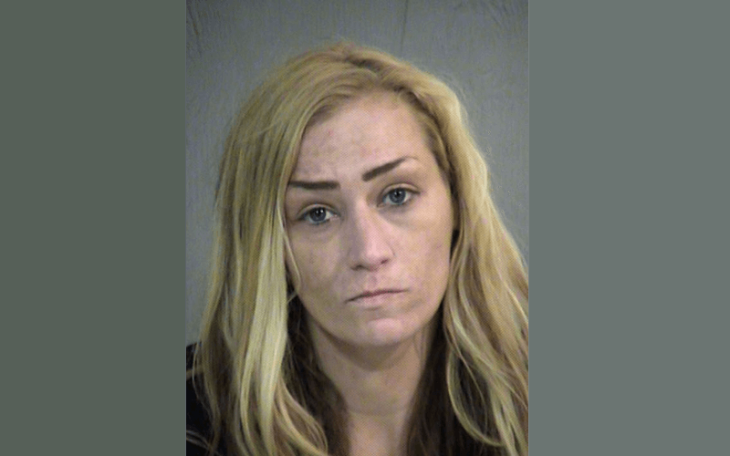 A woman who gave her young daughter a lethal dosage of methamphetamine in 2016 was Friday sentenced to a 20-year prison term.  Natalie Russell, the 30-year-old Arizona woman, pleaded guilty to child abuse and second-degree murder before Judge Warren Granville in Maricopa County Superior Court.
The authorities alleged that Russell gave Adalynn Russell, her then 22-month-old daughter, methamphetamines to counter the effects of methadone. She said that she was concerned that the child had accidentally consumed some of the drugs that she had spilled on a counter. Conversely, the authorities said that the woman failed to call medical personnel for assistance.
The teary woman admitted in court that she had made a lot of parental mistakes in the past, especially with the Department of Child Safety, but did not mean to harm her daughter. "I fought for them … but I never intended to kill my daughter. I would never do that to her," Russell said, about the toddler that died in April 2016. She blamed what she had done to her methamphetamine addiction.
Natalie was arrested after autopsy and toxicology results were completed on July 26th, 2016. Nonetheless, many of her friends and family spoke in her support during her sentencing. Though not directly related, Paige Russell said she was something of an aunt to Adalynn and vouched for Natalie as a mother.
"As much as I'm angry, confused, upset, even leading to this situation there weren't any signs," she added that she believed that Natalie merited some leniency. "Usually when something like this happens, you tell yourself, were the children abused? Were they starved? Did they go to school? Did she neglect them? And as to that part, she didn't, she took care of her children."
Natalie Russell's supporters said that they held nothing against her and that she was forgiven, adding that they hoped she would change her life for the better. A similar case was witnessed when 26-year-old Heather Elam pleaded guilty to voluntary manslaughter when her six-month-old daughter died of a methamphetamine overdose in July 2015.
On 22nd December 2016, Heather was sentenced to 12 years in prison, 8 of which were determinable and the other four to be determined by the Department of Corrections. Toxicology and autopsy reports stated that the child had been administered the drug four hours before her death. A medic on duty added that child arrived at the Emergency Room in full cardiac arrest.