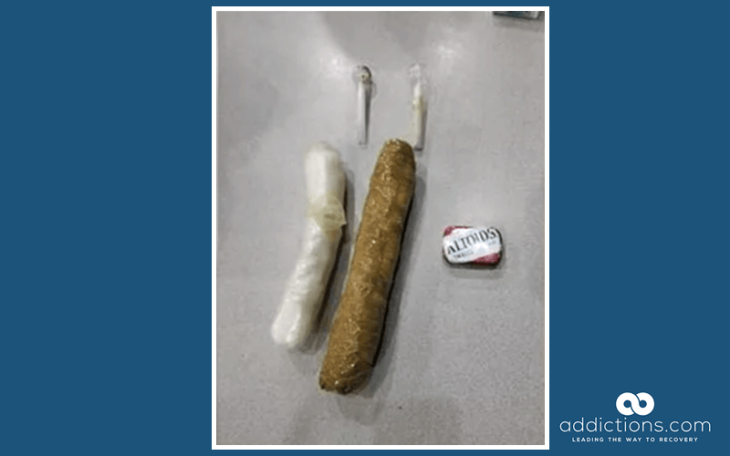 A couple from Arizona was arrested after attempting to smuggle methamphetamine and cocaine into the country. The two were nabbed at the border near Nogales.
Immigration patrol officers say that the man (32) and his female counterpart (31) from Siera Vista were detained along Interstate 19. The methamphetamine was discovered inside the woman's clothes while the cocaine was found in her purse after they were turned over for secondary inspection by a patrol canine.
According to agents, the drugs cumulatively weighed 450 grams and had a street value of over $25,000. Both the drugs and their Chevy Malibu were seized, and the couple has been detained in an undisclosed location.
This comes around the time when another couple from Phoenix was recently arrested for smuggling 6.5 pounds of meth at the Arizona-Mexico border while traveling with their four-year-old child. The 24-year-old woman and her 22-year-old male counterpart had crammed the drug into their spare tire. Again, a border patrol canine alerted the agents of the drugs in the Nissan Sentra.
Upon further inspection, the agents found the drug valued at over $22,400. The couple was arrested and their contraband and car seized. Their case was handed over to Homeland Security while the child was released to family.
Statistics show that over 1.5 million people in the US are addicted to crystal meth, and this number continues to grow by the day despite legislator' spirited attempts to bring it under control.