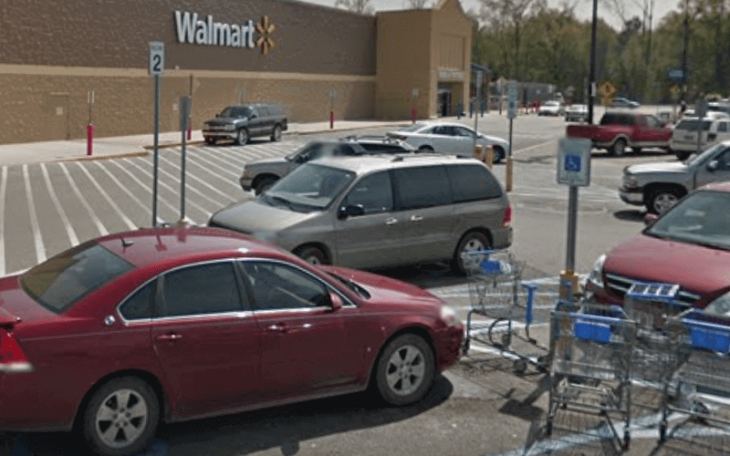 Police in Sumiton, Ala., found a man and woman who'd overdosed on heroin driving recklessly in reverse in a Walmart parking lot with a child in the back seat.
A woman in the parking lot recorded video of the car driving in circles and summoned police Dec. 21, concerned for the safety of the passengers in the car and shoppers at the store. An inadequately restrained child, age four, was found in the back seat.
The witness observed the vehicle driving erratically and circling through the Walmart lot – relatively crowded just a few days before Christmas – as she was filing her car with gas, according to news reports. Sumiton, northeast of Birmingham, has a population of about 2,500.
After taking the couple to the hospital, police found they both tested positive for heroin. The child was taken into state protection.
A witness said the adults were locked inside the car and had to be removed by police. The erratic vehicle struck a police car before it finally stopped.
Video from the incident showed the car circling in reverse while concerned passersby chased it and tried to open the locked doors. The car continued to reverse in circles, getting closer and closer to the store building, as people nearby ran towards it. They were unable to open the doors from outside, and the car continued to circle until it crashed, still going in reverse, into a police vehicle that had just arrived on the scene.
After the collision, the runaway vehicle stopped moving, and police were able to get inside, where they found the two adults both overdosed in the front seats, while the child was in the back – the section of the car closest to the impact with the police vehicle.
Sumiton's police chief, T.J. Burnett, told local news agencies that the driver and an adult passenger were tested with a field kit at the scene of the crash and were found to have used heroin. Drug-related equipment was also discovered during a search of the car.
Alabama's Department of Human Resources took custody of the child found in the back seat.
The adults were named by police as Allen Murray and Krystal Bland. Both got medical treatment for their overdoses at a local hospital.
The Walmart Supercenter, open 24 hours a day, is just off Highway 78 in the center of Sumiton.