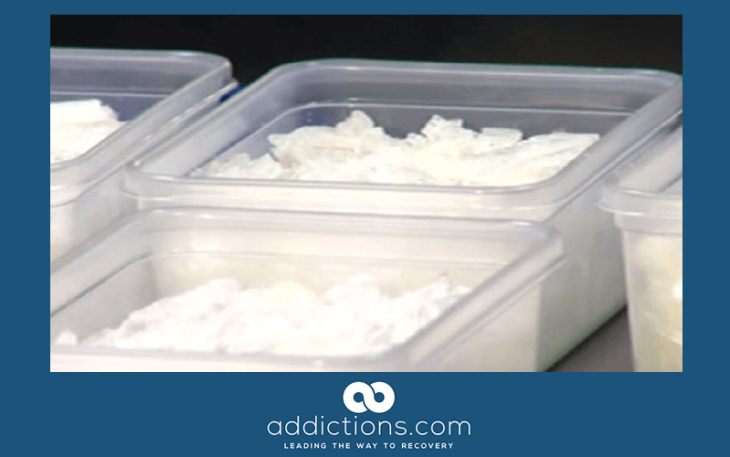 Federal authorities arrested three people, prevented a murder, and confiscated 142 pounds of methamphetamines in what might be the largest such seizure ever in Ohio.
Officers arrested a man from Cleveland and two from Mexico in the March 24 bust, having connected them to the drugs which had already been confiscated.
The drugs – both crystal meth and methamphetamines in a liquid form – were seized from a warehouse in the village of Boston Estates, near Hudson, a town of about 22,000 people between Cleveland and Akron, considered a suburb of the Akron metro area. Meth was being made, put in packages and shipped out from the warehouse, the authorities said.
Gilbert Treviso-Garcia, Hector Manuel Ramos-Nevarez, and Tyrone Rogers have been arrested on charges of conspiracy to distribute narcotics. They found 82 pounds of crystal meth and 60 pounds of liquid methamphetamines in the raid.
According to federal agents, Rogers was preparing to commit murder when he was arrested following the drug seizure. He thought someone – an "inside man" – had stolen the 82 pounds of crystal meth which had, in fact, been confiscated by police. The Drug Enforcement Agency said Rogers was about to kill the person he presumed to be the thief when they arrested him.
The U.S. Department of Justice said drugs are widespread in the Cleveland area, where demand for them is high. This high demand and the lucrative payoffs from drug distribution and dealing have trickled out into surrounding areas, even sleepy towns like Hudson.
This bust was the second largest in this area in just two days. Octavio Barragan-Manzo, from Mexico, was also arrested with 44 pounds of heroin in his car while driving in Akron on State Route 8. A drug-sniffing dog revealed the stash of 20 bricks of heroin in Barragan-Manzo's car after a traffic stop.