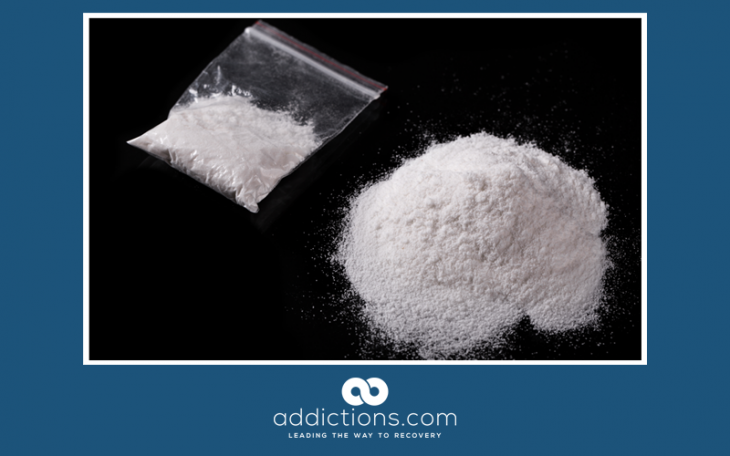 Fentanyl is still king of killers when it comes to drug overdoses in the United States, but another drug is combined with it in 70 percent of deadly overdoses.
U.S. federal data show that overdose deaths caused by fentanyl have almost doubled every year from 2013 to 2016 and that fentanyl combined – knowingly or unknowingly – with another drug has led to a surge in deaths.
Fentanyl is a powerful synthetic opioid that can be 50 or 100 times more potent than heroin or morphine. It can kill in even tiny, accidental doses – police officers and drug-sniffing dogs can be sickened or killed by contact with even a small amount.
Many fatal overdoses were caused when fentanyl was used along with other drugs, such as heroin, cocaine or prescription medication oxycodone.
A report from the U.S. Centers for Disease Control and Prevention and the National Center for Health Statistics show that drug overdose fatalities jumped from 41,340 in 2011 to 63,632.
Back in 2011, fentanyl appeared on about 1,600 U.S. death certificates, authorities said. While that went up a little bit to 1,919 in 2013, it then doubled the next year to 4,233. After that, it continued to double each year, rising to 8,251 in 2015 and to 18,355 in 2016.
In 2011 oxycodone was the top killer among drugs. From 2012 to 2015, heroin was the most common drug associated with overdose deaths. Cocaine came second or third during those years.
Last year, fentanyl and its synthetic cousins contributed to about 30,000 U.S. drug overdoses, out of a total close to 70,000, estimates based on trends in CDC data show.
Much of the fentanyl that has flooded the United States comes from China, authorities say – during a congressional investigation, this year government staff were able to buy fentanyl on the Internet and have it sent to them through the U.S. mail from Chinese laboratories.