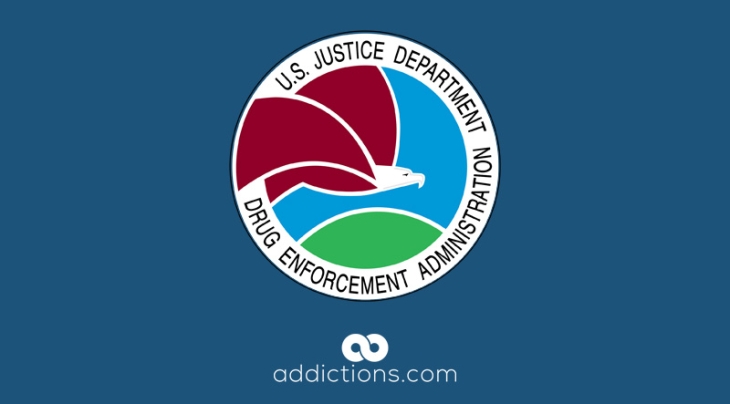 Fernando Gomez, a former Evanston, Ill., cop and current agent for the U.S. Drug Enforcement Administration, was arrested at the DEA office where he worked on Tuesday morning, charged with conspiracy to smuggle both guns and drugs.
Gomez, age 41, deliberately joined the DEA from the Evanston police force to work clandestinely with a Puerto Rican drug cartel known for a number of violent killings. Court filings in New York allege he's had a decade-long relationship with the gang, the Organizacion de Narcotraficantes Unidos, which ships lots of cocaine into New York and other parts of the country.
According to news reports, Gomez kept his illegal activities so secret that some of his coworkers were stunned by the news of his arrest. One of them seemed to cry in the courtroom when he was charged, one local report said.
Gomez will be transported to New York to face charges after a detention hearing in Chicago on Thursday. He was handcuffed and hobbled by leg shackles during his appearance before U.S. Magistrate Judge Susan Cox.
A detailed indictment running to 40 pages includes evidence that the Organizacion took part in at least eight murders in New York and in Puerto Rico since 2005, although Gomez himself isn't thought to have killed anyone. Those killings were connected to the drug trade, prosecutors said. One was carried out by a former police officer in Puerto Rico, William Vasquez-Baez, in 2007.
The Organizacion recruited Gomez while he was a policeman in Evanston, authorities say, where he joined the department in 2004. He participated in transfers of guns between drug dealers and higher level members of the smuggling gang, according to the charges.
When he got a chance to take a job at the DEA in 2011, prosecutors say he jumped at the opportunity, knowing he could assist gang members to avoid being arrested on drug charges.
If he's convicted, Gomez will go to jail for a mandatory minimum of 20 years, though he could well be sentenced to life in prison.