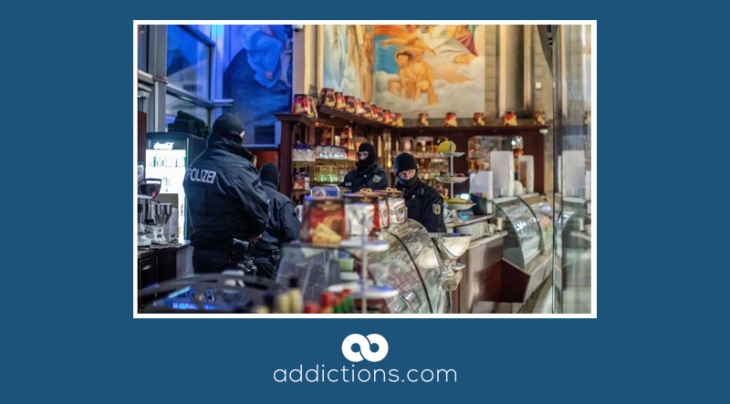 Police in four different European countries arrested 84 people this week in a coordinated crackdown on the Italian mafia, which has been involved in global cocaine smuggling.
Those arrested, authorities said, are tied to the 'Ndrangheta mob, based in Calabria, in the toe of the Italian boot. Experts say it is a far more powerful and influential crime organization than the better known Cosa Nostra of Sicily or the Camorra of Naples. Earlier in the week, cops targeted mafia operations in Sicily in a different operation.
The gang, which still has connections to that part of Italy where it was born, has now spread all over the world, said police investigating this case.
Eurojust, an agency of prosecutors in the European Union, worked with Europol, the European police organization, to coordinate all the raids. The arrests were announced in the Hague, where Eurojust has its headquarters.
Filippo Spiezia, Eurojust's vice president, said that not only are the mafia able to work across national borders, but so are the police agencies who pursue them. A particular advantage of this operation, police said, was the use of technology to let agents in different countries quickly share information about what was going on.
Arrests took place in Italy, Germany, Belgium, and the Netherlands, following a two-year operation code-named Pollino during which police tracked four tons of cocaine on its route through Europe.
Police making these raids also confiscated drugs – cocaine and ecstasy – and about 2 million euros in cash.
Nevertheless, Mafia-watchers in Italy said even 84 arrests don't mean much for such a widespread and successful criminal organization, with tentacles extending all around the world. Forty-one of the arrests were in the 'Ndrangheta's home territory of Calabria.
This operation got its start in 2014 in the Netherlands, following early investigations of illegal activities at some Italian restaurants there.
Eurojust did not give the names of the people arrested.