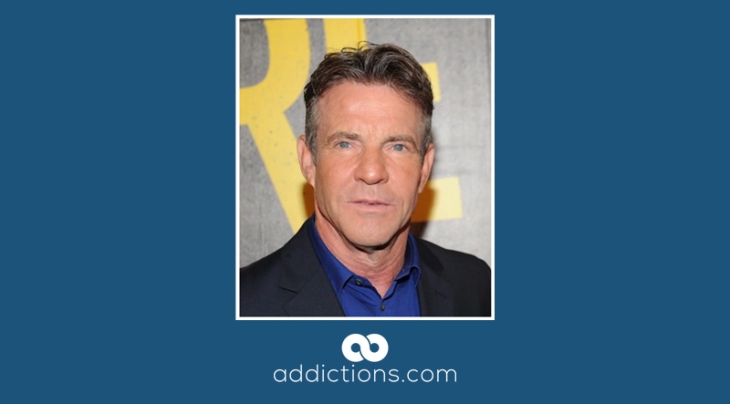 Actor Dennis Quaid said in a media interview that he used two grams of cocaine every day during the 1980s.
Quaid, 64, told The Sunday Times newspaper the story, saying he used the drug every day and then drink alcohol afterward to moderate the effects.
Then he had what he calls a "white-light" experience, where he saw himself as dead. The thought of losing his life and everything and everyone in it helped him change his life, he said. He checked himself into a rehab program at that point. For a decade after that, he didn't even let himself drink alcohol, though he has loosened up since then about drinking, he said. Alcohol, Quaid said, wasn't his problem, and he didn't like the feeling of drunkenness. What he liked was getting high on coke.
Quaid has publicly admitted cocaine abuse in other media interviews in the past, including one this summer, when he said he "pretty much" used the drug every day in the 1980s.
Despite the difficulties drugs caused in Quaid's life, he married actress Meg Ryan in 1991, the year after checking into rehab. The pair had a decade-long marriage which ended in a tough divorce detailed in the pages of the tabloid press in 2001. Quaid said the divorce from Ryan was so public that then-President Bill Clinton even called him to talk about it from Air Force One.
Quaid and Ryan have one son, named Jack, who is also an actor.
He missed the effects of coke, Quaid said, when he stopped using it. But he sought other ways to give himself the stimulation he needs as a person with "a high metabolism."
These days, Quaid said in the interview, he uses the endorphin and adrenaline rush of exercise to get high. He says the body's natural reaction to working out mimics the effects of antidepressant medications.
Quaid recently broke up with another woman, Kimberly Buffington, after a 14-year relationship. He and Buffington have two children.