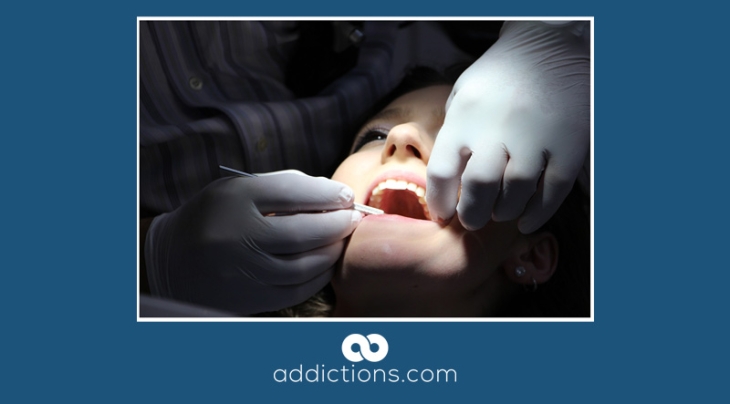 A new study warns that opioid painkillers prescribed by dentists – particularly after young people have their wisdom teeth removed – can lead to drug addiction and abuse.
The study was published Dec. 3 in the journal JAMA Internal Medicine. It notes that dentists haven't received the level of public scrutiny or opprobrium that other doctors have gotten for the role their pain prescriptions have played in the ongoing drug epidemic in the United States.
Young Americans often get their first experience with highly addictive opioid pain medication when they have their wisdom teeth, or the third set of molars, removed.
These researchers, led by Dr. Alan Schroeder of Stanford University, found a "statistically significant" increased risk of continued use and abuse of opioids by adolescents and young adults given these sorts of drugs.
Statistical analysis showed the absolute risk of prolonged use of opioids after the first prescription for wisdom tooth extraction pain rose by 6.8 percent, while the chances of a later diagnosis of opioid abuse rose by 5.4 percent.
This study looked at "opioid-naïve" adolescents – those who'd never taken opioid painkillers before, at least not within the previous 12 months – who had gotten dental prescriptions for opioids in 2015, and then followed up for 365 days to see how many of them had continued to use the drugs or had actually abused them and been diagnosed with a problem.
Out of a large number of patients in the Optum Research Database  – 754,002 individuals – nearly 100,000 had gotten one or more prescriptions for opioids that year, with almost 30,000 of them from dentists. Researchers in this study looked at 14,888 people who got opioids from their dentists and compared them against 29,776 people who hadn't gotten prescriptions.
The authors are researchers from the medical school at Stanford University in Palo Alto and the University of California, San Francisco.