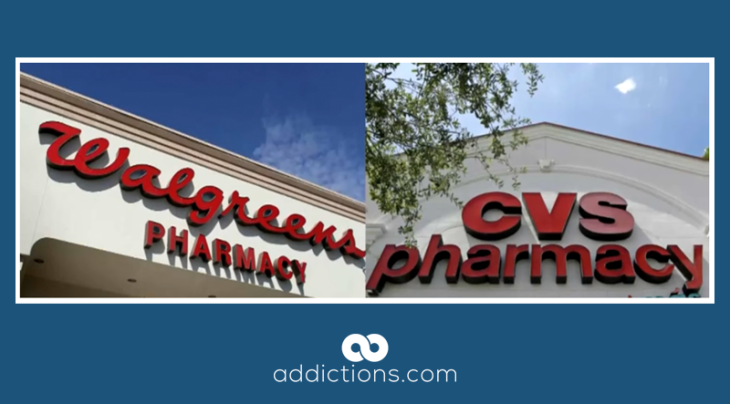 The State of Florida has confirmed its intention to sue the pharmacy chains Walgreens and CVS over the dispensing of opioids. 
Pam Bondi, Attorney General of Florida, says that the two pharmacy chains have been added to a lawsuit against the dispensing of unreasonable quantities of opioids and the failure to stop suspicious orders of the drugs.
The lawsuit targets manufacturers, distributors, and retailers of opioids which includes Teva Pharmaceutical, one of the major manufacturers of generic drugs.   The suit accuses the defendants of creating unreasonable and illegitimate demand for the drugs and producing more opioids to meet the increased demand.
Pam Bondi says that CVS and Walgreens have failed to live up to their duty under Florida law to identify suspicious orders for opioids and to refuse to fill those orders. Florida law says pharmacists must refuse to dispense prescriptions they believe are not for an existing condition. Bondi says that this has resulted in the suffering of thousands of people in Florida. Figures show that approximately 2,798 people in Florida die of opioid-related issues every year.
Walgreens and CVS are two of the largest and most well-known pharmacies in the USA.  In the past twelve years, Walgreens, whose 2018 slogan is "Trusted since 1901",  has released several billion opioids into the State from its 820 stores in Florida.  The DEA stated that Walgreens pharmacies in  Florida pharmacies ordered more than a million doses of oxycodone in 2011 which is well over ten times the average amount for the USA.
CVS is said to have distributed over 700 million doses of opioids from its 754 stores in the space of 13 years.
Although both companies have stated that they will not comment on a pending lawsuit, it is thought that both have paid approximately $80 million each to resolve an investigation by the DEA regarding their supply of opioids.
The lawsuit by the State of Florida is making headlines as 1,000  governments across the USA pursue civil cases concerning the manufacture and distribution of opioids. At least three state-level lawsuits are also expected to go to trial in 2019.
Across the USA, it's thought that there are approximately 115 daily deaths due to opioid abuse or overdose.